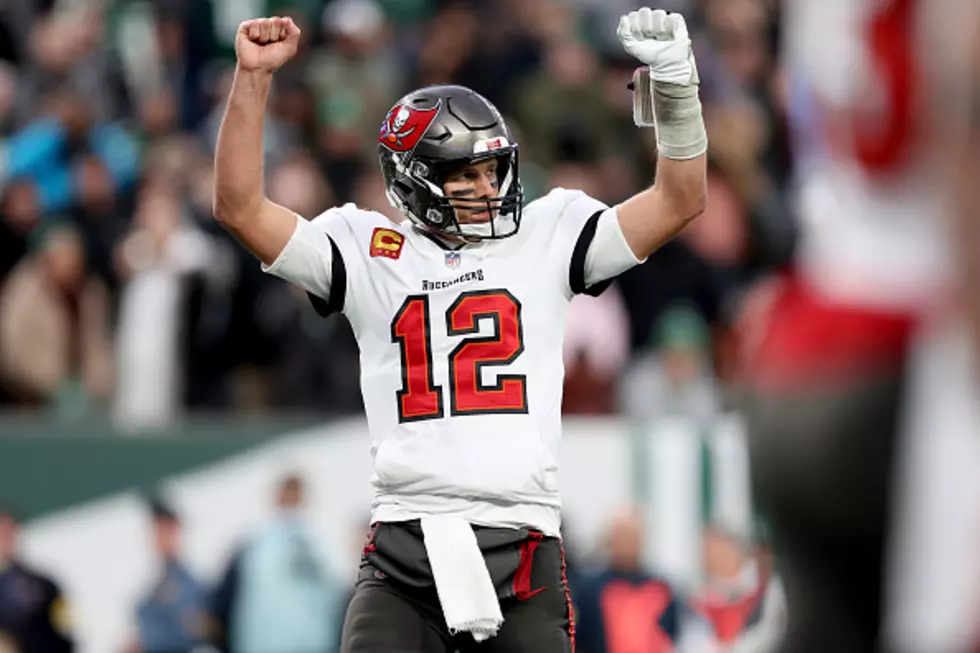 Here Are the Odds That Tom Brady Comes Out of Retirement, Again
Getty Images
Many people woke up to a surprise or perhaps it shouldn't even be a surprise to us.
Future Hall of Fame quarterback Tom Brady officially announced his retirement from the National Football League. It comes exactly one year after Brady announced his first retirement from professional football, which lasted just several weeks, before he came back to the NFL.
Brady decided to just break the news on his social media, instead of last year, which was first reported by ESPN's Adam Schefter and then Brady confirmed it later that week with a press release.
As you can expect, many fans don't buy the fact that the soon-to-be 46-year-old quarterback is done for real this time. You can actually wager on that too.
BetOnline has the odds of Brady coming out of retirement at +900, while the odds to stay retired are at -2000.
+900 are great odds but it shows that they think Brady stays retired that time. For those who want to win those odds, Brady would need to come out of retirement and be on a team by week 1 of the 2023 regular season.
This now means the Tampa Bay Buccaneers will have to find a new quarterback, while teams like the Las Vegas Raiders and San Francisco 49ers, who have been rumored to be in the Brady sweepstakes, will also have to find a different option for the 2023 season.
I do think that Brady is retired for good this time. Bills fans are hoping so, because they are sick of hearing his name in the news...
Tom Brady Was Intercepted By These Buffalo Bills [LIST]
Tom Brady officially called it quits. He is a list of every Buffalo Bills player who intercepted him during his Hall of Fame career.
22 Famous Buffalo Sports Phrases Every Die-Hard Bills and Sabres Fan Knows
Being a sports fan in Buffalo is sometimes like knowing a different language. Here are 22 of our favorite Buffalo sports phrases you already know if you're a huge fan! And if you're new here, here's how to catch up.
15 Things You Should Never Do at a Bills Home Game
Things that are a no-no to do at a Buffalo Bills home game.
More From 96.1 The Breeze WMSX