Have friends who talk constantly about their latest PR time on their last 5K? Here's five gifts that will have them crossing the finish line in style.
1. Customized Race Bib Coaster Set: Everyone knows you run for the bibs, the medals, and the post-race drinks. Celebrate your accomplishments and protect your tables with this awesome gift.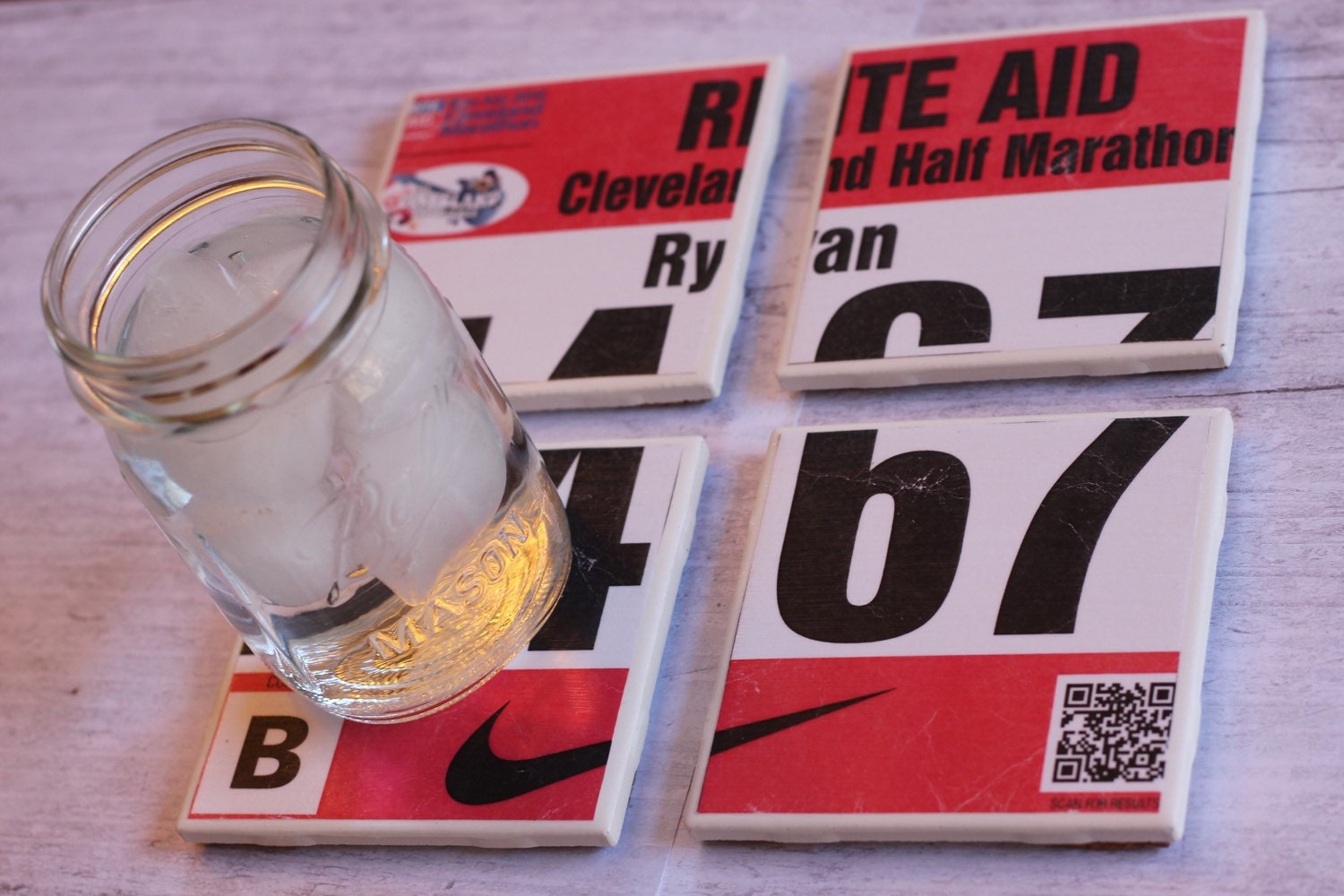 2. FlipBelt Running Belt: A great way to stow your keys and phone while running, without having jangly, dangly pockets. Way better than the fanny pack or armband!
3. IceSpike traction additions for your running shoes: Don't miss out on outdoor runs during the long WNY winters! Stop any slips on ice with these bad boys.
4. Mizuno Running Breath Thermo Windproof Lobster Mittens: Keeping your hands cold but your smartphone finger free!
5. Runderwear Running Panties: Especially good for cold weather, and sweat wicking, you'll never run in anything else again.