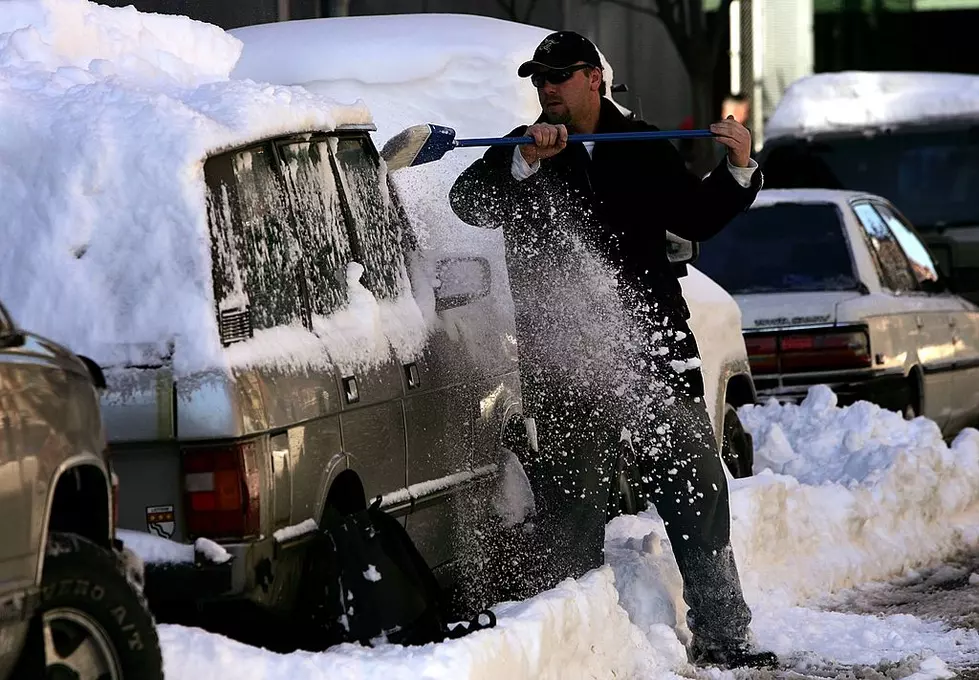 Winter Storm Watch Issued For Parts Of New York
Getty Images
The nasty winter weather is returning to New York tomorrow and the forecast has already led to a winter weather warning.
Feel Good Mornings With Dave Fields Mon-Fri 6am-10am
The National Weather Service in Buffalo has issued a Winter Storm Warning for parts of New York, citing heavy snowfall and freezing rain as the main issues affecting the area.
The Winter Storm Watch will affect parts of New York State located east of Lake Ontario.
The National Weather Service in Buffalo is also monitoring the weather that will impact Western and Central New York. A winter weather advisory has been issued for Western New York. 
The nasty weather should be out of the area by the weekend and we could see some sunshine on Saturday.
5 Snowiest Days In New York State History
Here are the Top 5 snowiest days in New York State history.
Historic Snow Storm Hits Buffalo
A historic snowstorm slammed into Western New York on Friday and continues to bring snow to all areas across the region.
The 12 Coldest Days On Record In Albany
Albany has the potential to be brutally cold in the winter. But most of the time, it is bearable and we deal with it - just wear extra layers right? But some days, even wearing all the thermal underwear in the world just is not enough to keep you warm. These are those types of days: the most brutal of the brutal, the 12 coldest days on record in Albany history since 1874 according to
weather.gov.
More From 96.1 The Breeze WMSX