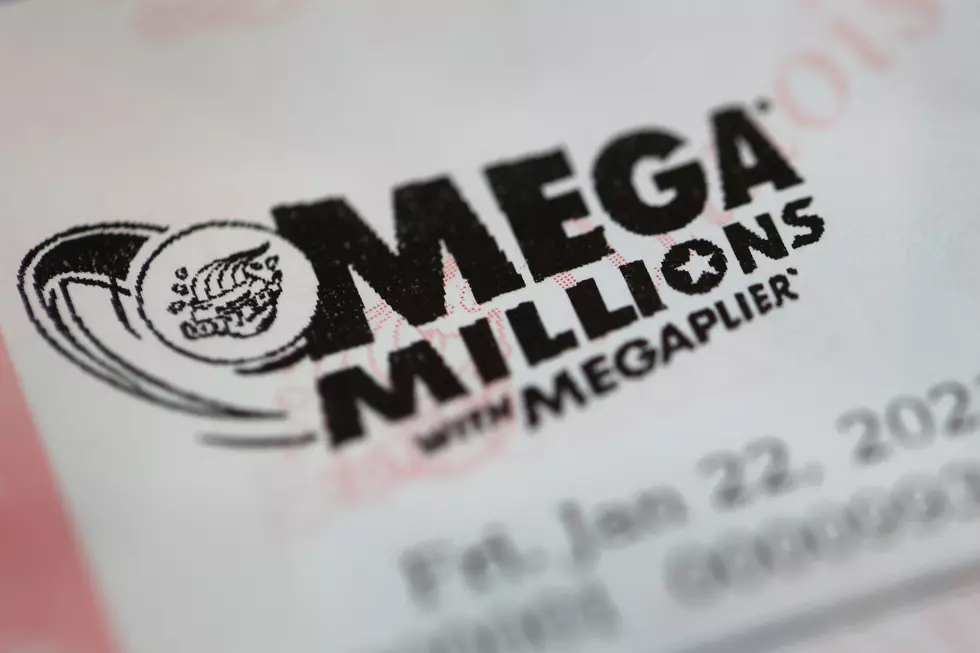 Million Dollar Winning Mega Millions Tickets Sold In New York
Getty Images
There are two people in New York that are waking up very happy this morning.
Feel Good Mornings With Dave Fields Mon-Fri 6am-10am
While no one claimed the Mega Millions grand jackpot of $1.1 Billion dollars last night, two "Big Cash" winning tickets were sold in New York.
Both of those tickets are worth at least $1 million dollars. One of the tickets sold in New York also had Megaplier on it which raises the winnings to $3 million dollars.
Overall 16 "Big Cash" winning tickets were sold for last night's Mega Millions drawing. The winning tickets are located across several states. Tickets matching all five numbers were sold in California, Florida, Kanas, Massachusetts, Missouri, New Jersey, new York, Ohio, Oregon, Pennslyivina, and West Virginia.
Those winners now have up to a year to claim their million-dollar prize.
According to the Mega Millions website, there were 6,154,167 winning tickets sold as part of last night's drawing with prizes ranging from $2 dollars to $3 million dollars.
Since no one won the grand jackpot, the next drawing this Friday will be the 2nd largest in Mega Millions history. The estimated jackpot is $1.35 billion dollars with the cash lump sum payout at $707.9 million dollars. The largest jackpot in Mega Millions history was $1.537 billion dollars back in October of 2018. One winning ticket was sold for that jackpot in South Carolina.
The last Mega Millions jackpot winners were from Florida and California and they split a $502 million dollar prize.
The next drawing for the Mega Millions will be this Friday the 13th. Hopefully, it will be lucky for you.
Top 5 Most Commonly Drawn Mega Millions Numbers
These numbers come up the most often in the Mega Millions drawing.
Luckiest Places To Buy Lottery Tickets
These places have sold the most winning lottery tickets.
How To Protect Yourself And Your Money If You Win The Lottery
Whether you've recently won the lottery (or are planning to!), there are some things you should do right away to protect not only yourself but also your money.
More From 96.1 The Breeze WMSX