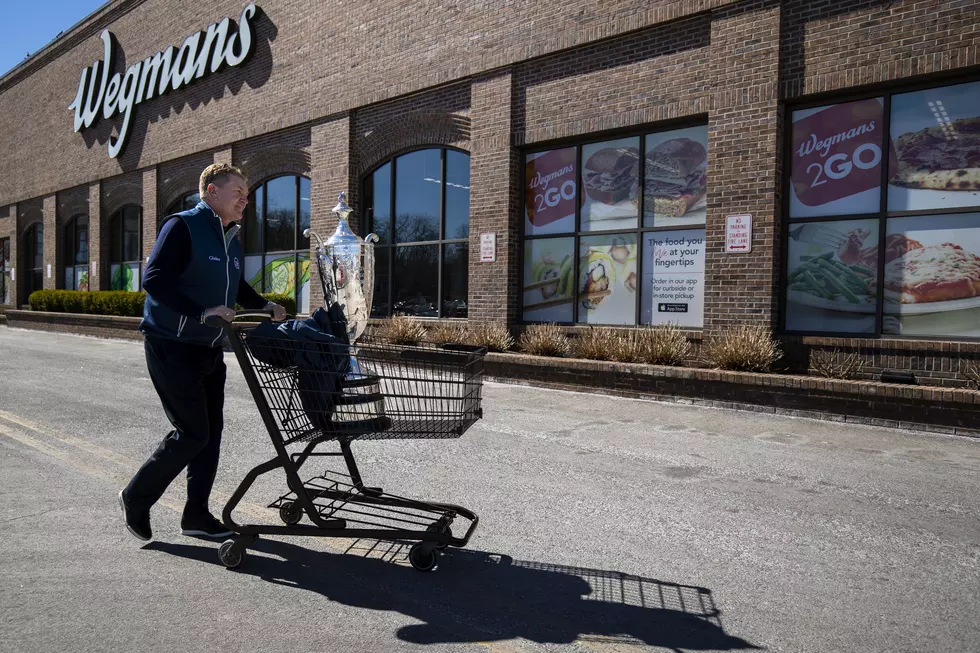 Winning Lottery Ticket Sold At Wegmans In Amherst, New York
Getty Images
One lucky Western New Yorker has a couple of extra thousand dollars in their pocket after they won the New York Take 5 drawing on Saturday night.
Feel Good Mornings With Dave Fields Mon-Fri 6am-10am
The winning ticket is worth $37,369 and was sold at the Wegmans on Niagara Falls Blvd. in Amherst.
The ticket holder now has one year from the date of the drawing to claim their prize.
Once again Wegmans has proven to be a lucky spot to buy a lottery ticket from. A study of all the winning tickets for a major prize of $5000 or more between 2012 and 2017 showed that Wegmans is the 3rd luckiest place to buy a winning lottery ticket. In those five years, over 280 winning lottery tickets were sold at Wegmans.
EXTRA: WEGMANS IS NOW CHARING EXTRA FOR THIS
The second luckiest place to buy a lottery ticket during that same time frame was Tops Markets. In the five years between 2012 and 2017, over 350 winning lottery tickets for a major prize were sold at Tops.
But Wegmans and Tops both fail in comparison to the luckiest place to buy a lottery ticket in New York State. Ranked #1 as the luckiest in the study done was 7-11. Between 2012 and 2017, 7-11s across New York sold over 1000 big prize-winning lottery tickets.
Of course, 7-11 was also one fo the biggest sellers of lottery tickets over the same time frame, so the fact they had the most winners could be due to the volume of tickets sold.
Anyways, if you are looking for an edge when it comes to playing the lottery, getting your tickets at one of the above mention stores might bring some luck your way.
Top 5 Most Commonly Drawn Mega Millions Numbers
These numbers come up the most often in the Mega Millions drawing.
Top 5 Most Commonly Drawn Powerball Numbers
These numbers come up most often in the Powerball drawing.
How To Protect Yourself And Your Money If You Win The Lottery
Whether you've recently won the lottery (or are planning to!), there are some things you should do right away to protect not only yourself but also your money.
More From 96.1 The Breeze WMSX