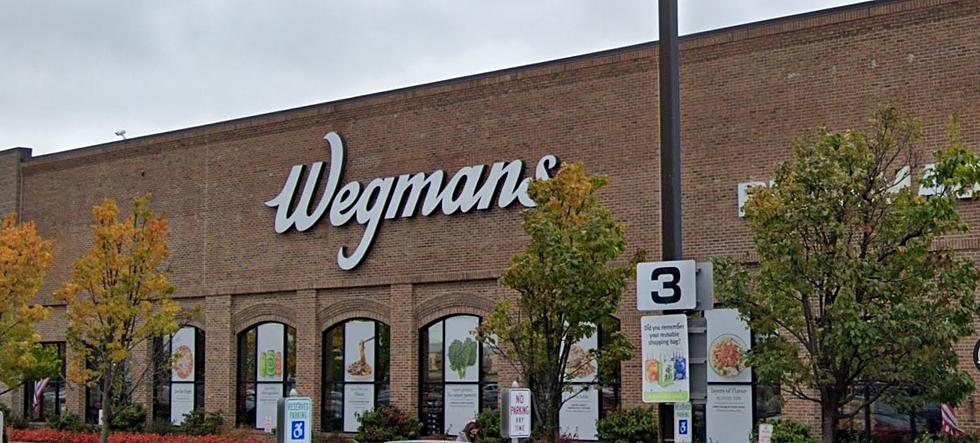 Why Are These Signs Being Posted Inside Wegmans In New York?
Credit: Google Maps
If you have been to a Wegmans store in New York over the past couple of weeks, you might have noticed something new.
Feel Good Mornings With Dave Fields Mon-Fri 6am-10am
As you walk into the store and do your shopping you might have seen several signs posted around the store saying that "It is finally time for wine"
So what do these signs mean? Wegmans is pushing for New York Lawmakers to approve a bill that would allow grocery stores to also sell wine along with beer.
The new proposed bill would allow grocery stores like Wegmans, Tops, Market in the Square, and others to sell wine. Currently, 40 other states in the US allow grocery stores to sell both wine and beer.
A similar proposed bill in New York failed to get passed about 10 years ago. The current bill is slightly different where it would only allow grocery stores to sell wine. The bill that failed also allowed convenience stores, big box stores like Walmart and Target, as well as grocery stores, to sell wine.
By only allowing grocery stores to sell wine, the two New York lawmakers who introduced the bill hope that it will make it easier to pass this time around.
If the bill is passed, around 1900 permits would be issued to grocery stores across the state.
By the Glass, You Cannot Go Wrong at These 13 Upstate New York Wine Bars
Wine bars are spreading across Upstate New York rapidly. Not necessarily bars in the traditionally sense, or corner saloons, or cocktail lounges, but wine bars which focus mainly on the many varieties of wines from around the world.
Of course Upstate is no slouch when it comes to wine, with the Finger Lakes wineries now grabbing many of the headlines at wine expos and competitions around the country. But local wine producers, even the very small ones, are starting to nudge into the pack of award-winning vinos from coast to coast
Here is a list of 13 great wine bars. They all serve food and many of them have the word "restaurant" in their name, but as you will see, the wine is the superstar at all of these fine Upstate New York places.
These 12 Awesome Wine Trails Criss-Cross The Whole of Upstate New York
Over the last decade or more, the wine industry in Upstate New York has exploded. Today there are over 100 wineries across our region. Some of them are big, corporate wineries and vineyards. Others are smaller "mom-and-pop" wineries in out-of-the-way rural places. All are excellent.
Upstate New York has a 12 full-fledged wine trails to offer visitors. These "trails" are organized to maximize a wine lover's experience in Upstate New York. The trails on this list cover the Hudson Valley, Catskills and Adirondacks, Central New York, Finger Lakes, and Western New York regions.
Each entry has a link to the trail itself. Enjoy!
Winery For Sale In WNY
Check out this winery that is on the market in Niagara County.
More From 96.1 The Breeze WMSX