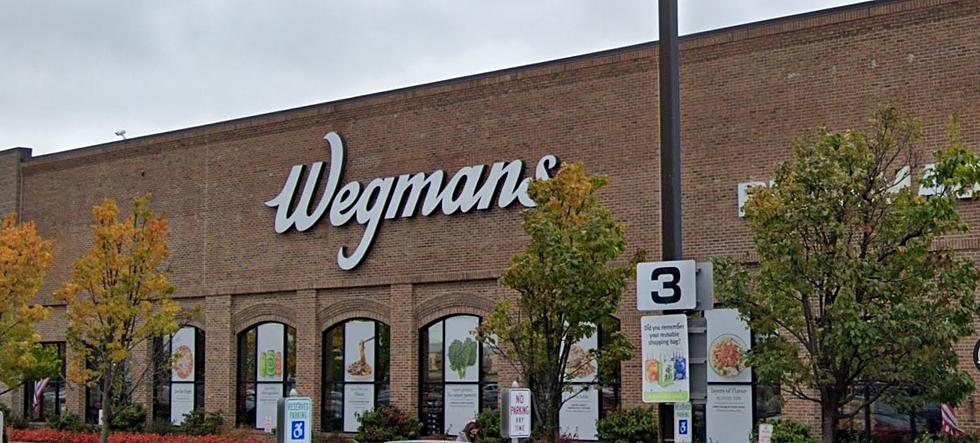 Can You Believe Wegmans Is Now Charging Extra For This?
Credit: Google Maps
It seems like every company here in Western New York is trying to make as much money as they can by charging more and more every single day.
Feel Good Mornings With Dave Fields Mon-Fri 6am-10am
The Buffalo Bills launched a new line of Bills Mafia gear where a hood sweatshirt costs $150! Yes...a $150 for a sweatshirt with the Bills logo and Mafia logo on it!
Now, I get that companies have to make money. It is a business, but with the current inflation and people struggling to make ends meet, maybe companies should tried to squeeze every single penny out of us.
EXTRA: SEE THE LATEST LINE OF OVERPRICED BILLS MAFIA GEAR
The other day I saw this tweet and I got angry. Not at the fact that prices have gone up, but the fact that the prices of some things have gone up that didn't need to.
To me, this seems to be a money grab. People expect to pay more due to inflation so it seems like Wegmans is using "inflation" as an excuse to upcharge things they used to provide for free.
To me, this is an avoidable charge and it seems that Wegman's is looking at trying to get as much money as possible from their customers.
In full disclosure, I have not spoken to anyone from Wegmans corporate office about this, but again if there is a valid reason to charge $1 to toast a sub roll, please release the reason on your app so people know why you are charging a $1 to toast a roll.
Common Items that Have Doubled In Price
High Gas Prices Might Be Good For New York
Gas prices continue to rise to unprecedented levels across the country, and while most people are right to think that is a very bad thing, there could be some good news when it comes to higher gas prices.
The 7 Most Buffalo Sentences You Will Ever Read
We asked people from all around Western New York to write the "Most Buffalo" sentence that they could think of. Many of them included food, sports, and beer and that really doesn't surprise us at all.
More From 96.1 The Breeze WMSX