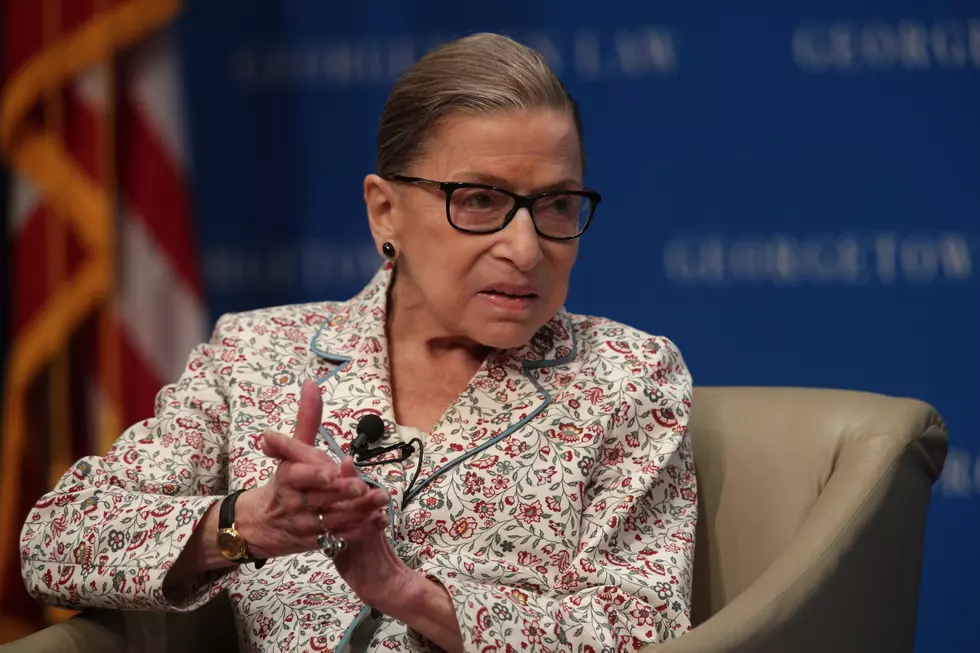 U.S. Supreme Court Justice Ruth Bader Ginsburg In Town
Getty Images
U.S. Supreme Court Justice Ruth Bader Ginsburg will spend a whole day in Buffalo.
This morning She received a standing ovation when she walked on stage at the University at Buffalo.  Ginsburg received an honorary degree.
Her appearance at the Center for the Arts on the North Campus in Amherst was the beginning of a day of events for Ginsburg, who recently underwent treatment for a malignant tumor discovered on her pancreas.  She was scheduled to answer questions from students before meeting with members of the UB Law School this afternoon. The day also includes a speech at Kleinhans Music Hall later today.
Added UB President Satish Tripathi,
"It's an immense honor to host Justice Ginsburg at the University at Buffalo, During her trailblazing career, she has had, and continues to have, a transformative impact on society."
The UB event was open only to faculty, students and staff. Tickets sold out quickly.  
Ginsburg, a Brooklyn native, studied law at Harvard and Columbia universities, graduating first in her class in 1959, but no New York City law firms would offer a job to a woman. During the 1970s, she argued a number of women's rights cases at the Supreme Court.
This past year Ginsburg's life story was told through the movie "One the Basis of Sex."