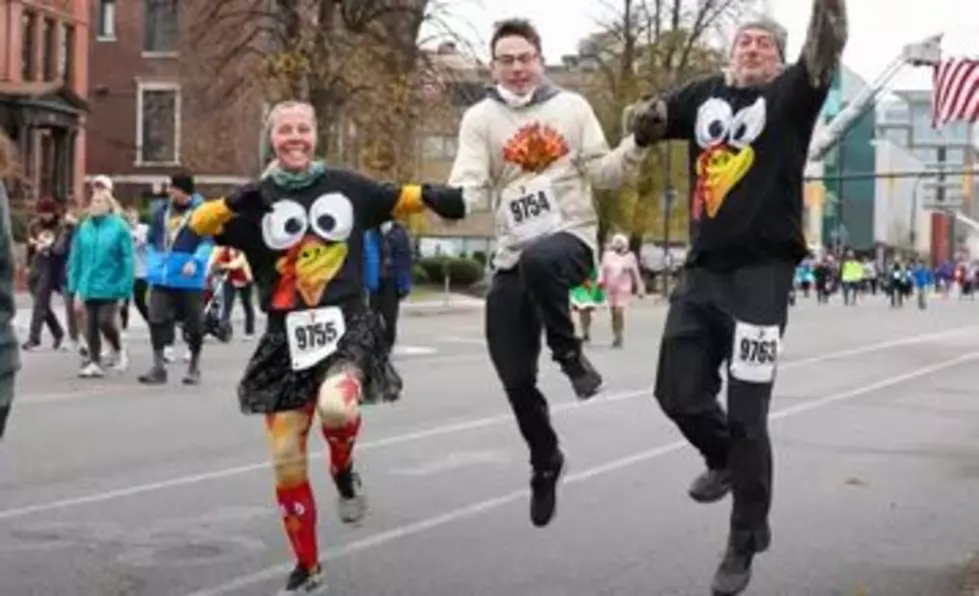 Sign Up To Run In This Year's Turkey Trot In Buffalo, New York
Photo Credit: YouTube
The oldest footrace in the world is back again this year in Buffalo. The annual Turkey Trot is coming up and registration is open.
Feel Good Mornings With Dave Fields Mon-Fri 6am-10am
The annual Turkey Trot in Buffalo is the oldest consecutively Run Footrace in the world and has happened every year for the past 127 years.
The YMCA Buffalo Niagara Turkey Trot will take place on Thanksgiving morning and this year once again you can run in the race in person or virtually.
Money raised from the Turkey Trot is used to help fund YMCA programs that empower youth, improve community health, and ensure access to all. The YMCA Buffalo Niagara is a non-profit and the Turkey Trot is one of the biggest fundraisers that they hold every year.
To sign up to tun in person or virtually you can click HERE. The cost to run in either event is $37 per person.
One of my favorite things about the Turkey Trot, besides the party afterward, is that so many runners and walkers dress up for the event. People will wear costumes that will make you laugh out loud. I have even seen some runners run holding canoes, strollers, and other objects that make you wonder what they were thinking when they woke up that morning.
That is the best part of the Turkey Trot. A lot of people take it seriously and want to win and other people are out there to have fun and raise some money and put on a show.
If you have never seen the Turkey Trot, it is worth the trip to downtown Buffalo to check it out whether you are running or walking in it or just on the sidelines.
5 Must Do Things At The Erie County Fair
The Erie County Fair is underway and here are 5 things that you must do if you go to the fair this year.
Did We Catch You Crossing The 2022 Utica Boilermaker Road Race Finish Line?
Boilermaker Sunday is back in July! The morning started with sunshine and brisk air. The finish line was already lined up with fans ready to cheer on their family and friends as early as 6:45 AM.
Scroll to see if we caught you crossing the finish line, or someone you know!
Congrats again to all the participants of the 2022 Boilermaker Road Race.
The Boilermaker Road Race took place Sunday, July 10th, 2022.
Runner's Broost from Flying Bison
More From 96.1 The Breeze WMSX