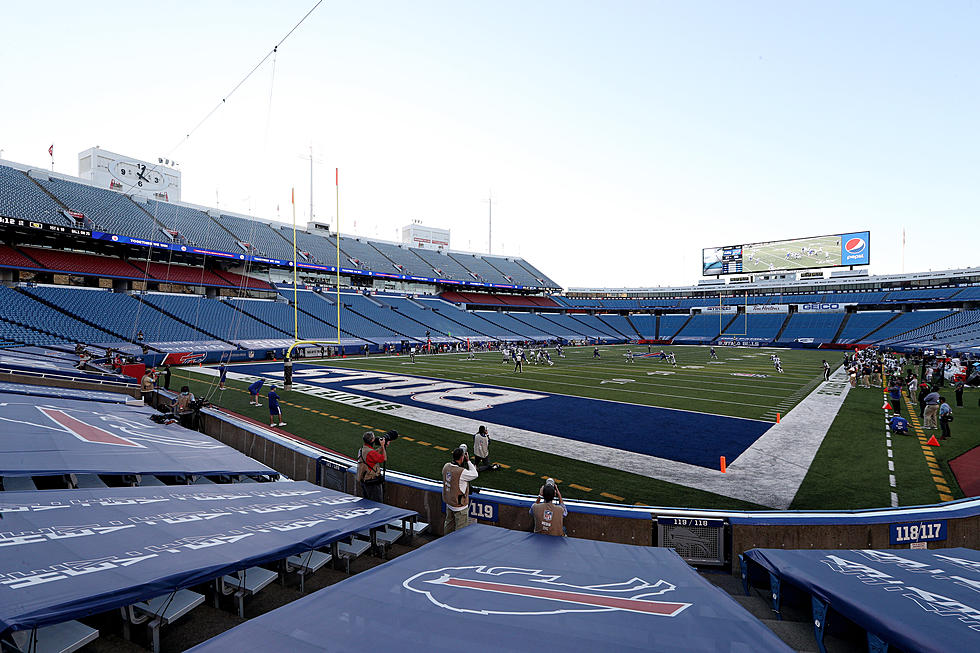 The NFL Did Not Like What Buffalo Bills GM Brandon Beane Said This Week
Getty Images
It's the middle of May, so NFL news isn't exactly as easy to come by as it is during the season or even leading up to the start of free agency and the NFL Draft, but Buffalo Bills general manager Brandon Beane has been in the news the last few days because of comments he made earlier this week.
Beane said, in response to a question on the radio program One Bills Live, that he would consider cutting an unvaccinated player if it meant getting back to a routine of normalcy -- potentially even being an advantage with no COVID-19 restrictions in the team facilities.
According to Tom Pelissaro of the NFL Network, the NFL spoke with Beane after his comments and said that a player may not release a player solely due to vaccination status.
The NFL has not yet made a final decision on a potential plan to open up team facilities if a team (the players, coaches, staff) reaches a certain percentage of vaccinated personnel, but it's something that has been talked about, which is why Beane posed his comments in a hypothetical situation.
The Bills will have offseason workouts periodically until the team's mandatory training camp kicks off in late July. The NFL regular-season schedule will be released this upcoming Wednesday at 8 p.m.
Remember, the Bills will play 17 games in 2021, along with the rest of the NFL.
9 Greatest Buffalo Bills Players Ever
13 Pictures That Show Just How Crazy and Loyal Buffalo Bills Fans Are
Famous People Who Are Bills Fans
More From 96.1 The Breeze WMSX