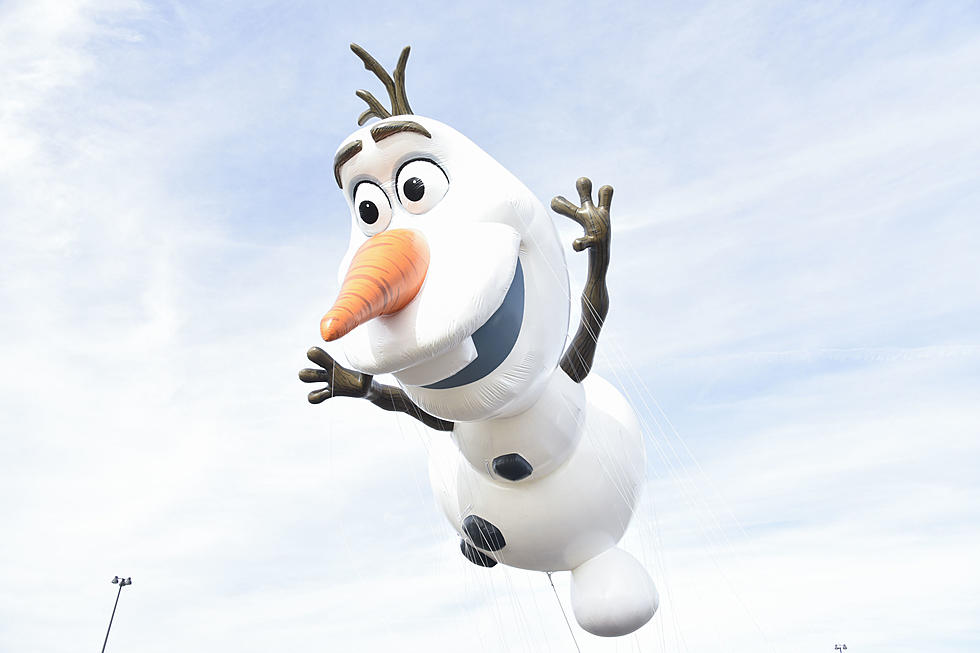 Sometimes 'Frozen' In Buffalo Can Be A Good Thing
Getty Images for Macy's
When you hear the word "frozen" in Buffalo, in the final weeks of Summer...does it make you shudder?  Maybe it shouldn't.
The theatrical cast of Disney's "Frozen" began rehearsals Monday here in Buffalo, ahead of the relaunch of their North American tour according to WKBW-TV. The tour was postponed earlier by the COVID-19 pandemic.
"Frozen" is coming to Shea's Performing Arts Center in Buffalo, Sept. 10th and will run for two weeks, with their final show set for Sept. 24th.
Shea's Performing Arts Center announced this week that masks will be required for all audience members, regardless of vaccination status. Masks must be worn during arrival, the performance and departure.
"Frozen" promises to tug at your heartstrings while delivering a series of timeless messages...including the value of sibling love, female empowerment, and something we can all relate to...the fact that nobody's perfect.
The movie as well as the theatrical performance is inspired by Hans Christian Andersen's fairy tale "The Snow Queen". Princess Elsa with the power to turn anything to ice or snow flees to the North Mountain, where she quite by accident it seems engulfs her own kingdom in an eternal winter. Her sister Anna sets out on a journey to find her, with the help of an ice harvester, his reindeer, and a friendly snowman.
According to Broadway World...
Frozen features the songs from the original Oscar®-winning film, plus an expanded score with a dozen new numbers.
By the end of the performance, I can just about guarantee you that you and the kids accompanying you will be singing "Do You Want to Build A Snowman".  My grandkids still sing it...in 80-degree weather, in the pool!
Tickets are available on Shea's website, and Ticketmaster.
READ MORE: 25 Companies You Might Not Know Are Owned by Disney
25 Scaredy Cat-Approved Halloween Movies
CHECK IT OUT: The Best Movie Character Names of the 1980s
More From 96.1 The Breeze WMSX