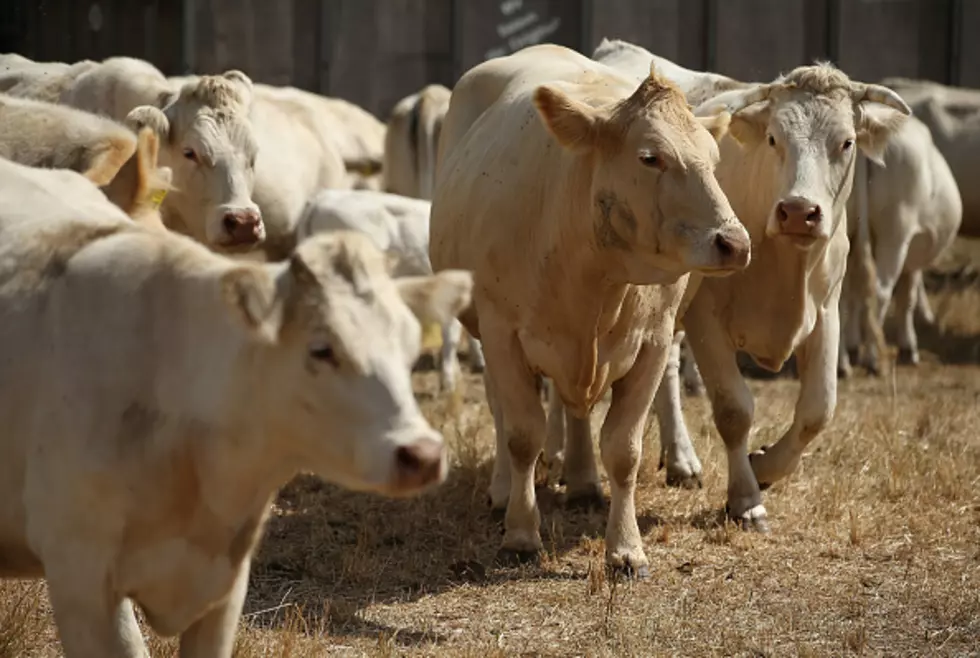 "Saxy" Serenade For Cows?
Getty Images
"Play it and they will come" Lol ok a slight variation on "Field Of Dreams".
This video posted by his daughter is of an Oregon man practicing his saxophone skills by serenading a herd of cows, and boy do they enjoy it. This video, which by the way had gone viral captures the moment Rick Herrmann, 53, begins to play with the curious cows moving closer to watch throughout his mini-concert.
He plays songs such as Stevie Wonder's "Isn't She Lovely," George Michael's "Careless Whisper" and The Champs' "Tequila." Herrmann's daughter Erin posted the footage on Twitter, where it's received tons of applause.
More cowbell, more cowbell.
More From 96.1 The Breeze WMSX