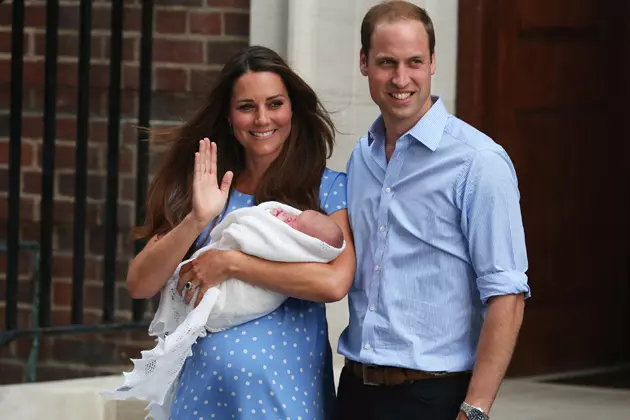 Royal Baby On The Way!! Kate Middleton Is In Labor! But….Look What Happened
Getty Images
LOL I didn't see this coming--this is hilarious and the smile on this couple's face is priceless.
This will be the fifth royal child in line for the throne and the sixth great-grandchild for Queen Elizabeth. As Kate Middleton is in labor the media over there has gone BONKERS all lining up outside the hospital doors for a glimpse....buttttt this happened by accident.
Another couple walked out and they start cracking up when they realize that the media is all there (at this point they had no idea that Middleton was in the hospital yet).
As the world's press waited outside the hospital in which the Duchess of Cambridge is giving birth to her third baby, one couple found themselves in front of a LOT of cameras
UPDATE:  8 pound, 7 ounce baby boy!
More From 96.1 The Breeze WMSX