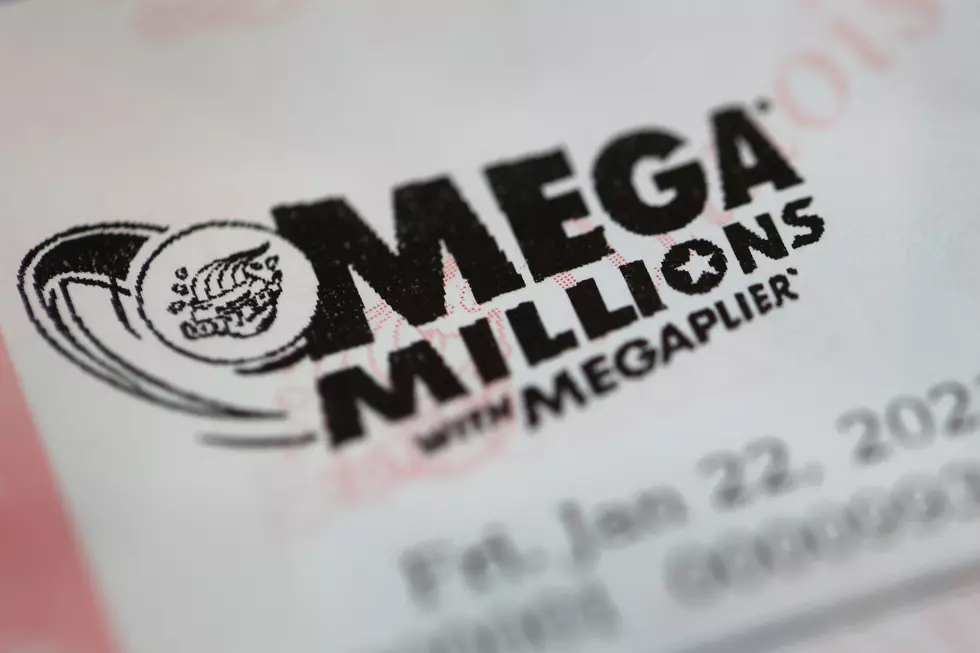 $4 Million Dollar Winning Lottery Ticket Sold In New York
Getty Images
Someone who lives in New York is a lot richer this morning than they were on Friday night.
Feel Good Mornings With Dave Fields Mon-Fri 6am-10am
While no one on the Mega Millions jackpot on Friday, one lucky ticket sold in New York matched all five white balls which is worth a $1 million dollar prize.
The even better news is that the winning ticket also had the megaplier on it which was 4x, which means that winning is worth $4 million dollars!
The winning numbers from Friday's Mega Millions drawing were:
8-25-36-39-67 with the Mega Ball number 11.
That lucky ticket in New York matched all five of the first numbers taking home the 2nd prize jackpot of $1 million dollars plus the 4x megaplier.
This is not the first time someone in New York won the million-dollar Mega Millions 2nd place prize. January 13th's Mega Million drawing had four million-dollar winners here in New York State.
This is just one of several "Big Money" million-dollar jackpot-winning tickets sold in New York so far in 2023. In February the New York State Lottery announced that 7 "Big Money" million-dollar or more tickets were claimed.
EXTRA: SEE ALL THE MILLION-DOLLAR WINNERS FROM FEBRUARY 
The Mega Millions jackpot is now up to $188 million dollars and the next jackpot drawing is coming up on Tuesday, March 7th.
If you are looking for an extra edge when it comes to winning the Mega Millions, you might want to forgo the "Quick Pick" and choose the numbers that come up the most often. Will they be the winning combo? You never know until you try.
Check out the Mega Millions numbers that are drawn the most often.
Top 5 Most Commonly Drawn Mega Millions Numbers
These numbers come up the most often in the Mega Millions drawing.
Luckiest Places To Buy Lottery Tickets
These places have sold the most winning lottery tickets.
New York Lottery Announces 7 "Big Money" Winners
According to the New York Lottery, there are seven New Yorkers who won $1 million dollars or more playing the lottery.
More From 96.1 The Breeze WMSX