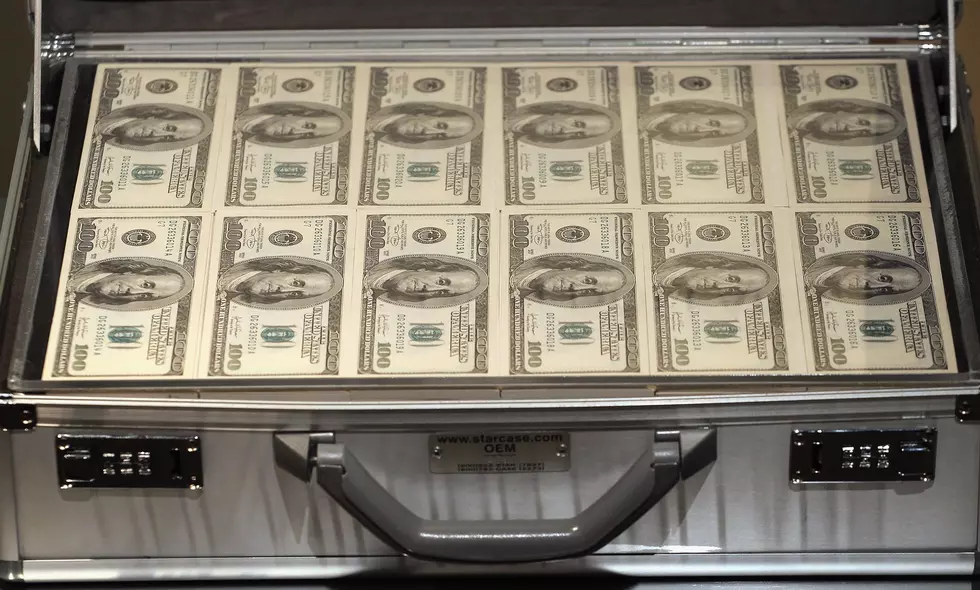 Possible Billion Dollar Payday Awaits New Yorkers In 2023
Getty Images
Everyone always has the dream.
Feel Good Mornings With Dave Fields Mon-Fri 6am-10am
The dream that they win the lottery. What would you do if you took home a nine-figure payday?
Would you buy a new home or mansion, go on vacation, or head to work and quit right on the spot?
Start thinking about what you would go with millions of dollars in the new year as the jackpot for both the Mega Millions and the Powerball continues to grow.
Both jackpots went unclaimed as 2022 turned into 2023 and the first jackpots of the new year total more than 1 billion dollars.
The current jackpot for the Mega Millions is $785 million dollars, with the cash payout being around $395 million dollars. The next drawing for the Mega Millions will be on Tuesday, January 3rd.
The Powerball jackpot has climbed to $265 million dollars with the cash payout coming in at around $135 million dollars. The drawing for the Powerball jackpot will take place tonight.
Winning one of those amazing jackpots wouldn't be a bad way to start 2023.
Of course, the chances of matching all the winning numbers and winning the grand prize jackpot are slim. The current odds for the Mega Millions is 1 in 302 million.
The odds of winning the Powerball jackpot is 1 in 292 million.
With those odds, it is no wonder that most people only dream about winning the lottery and not cashing in the winning ticket to change their lives. But if you don't buy a ticket you have a 100% chance of not winning. So good luck and hopefully 2023 will be a lucky year for you.
Luckiest Places To Buy Lottery Tickets
These places have sold the most winning lottery tickets.
Top 5 Most Commonly Drawn Mega Millions Numbers
These numbers come up the most often in the Mega Millions drawing.
Top 5 Most Commonly Drawn Powerball Numbers
These numbers come up most often in the Powerball drawing.
More From 96.1 The Breeze WMSX