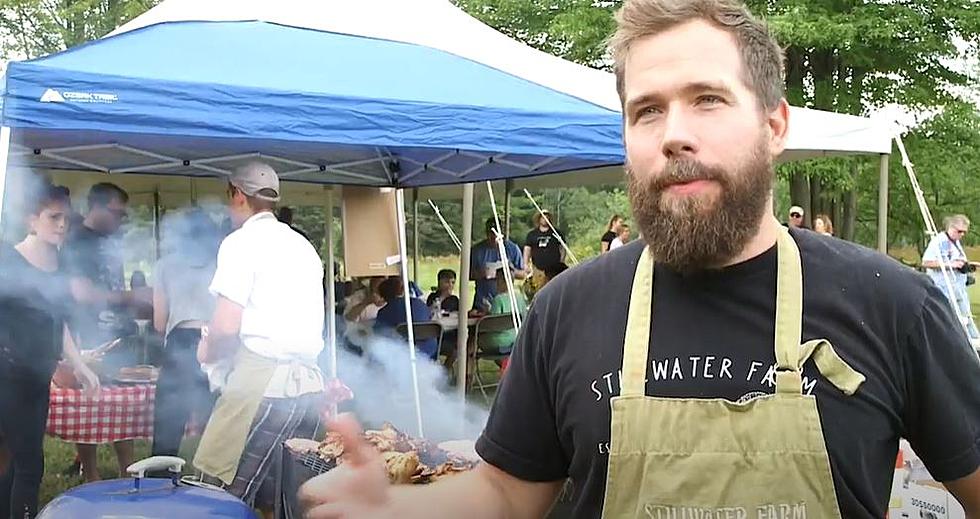 Local Farm Hosting "Celebrity Chef Dinner" Fundraiser All Summer Long
Photo Credit: YouTube
Some of the best chefs in Western New York will be showing off their skills all for a great cause this Summer.
Stillwater Farms announced that this summer they are hosting a special "Chef Series Farm Dinners." where local Western New York chefs would put together a dream dinner and pair it with special drinks and part of the proceeds raised will be given to the farm's non-profit "Care at Stillwater".
The non-profit offers pediatric patients that are part of the Roswell Park Oishei Children's Cancer and Blood Disorders Program, the opportunity to come out for a picnic. The farm has a chef come out and make a picnic lunch for the kids and then they get a run around the farm and play with the animals. It is a great way to help the kids take their minds off their medical issues.
The "Chef Series Farm Dinners" will kicked off last week and will go every week until September 26th.
Some of the Western New York chefs featured in the series include chefs from This Little Pig, Bacchus, Casa Azul, Fresh Catch & Shuck Shack, Oliver's, and Marble and Rye.
Each dinner will be held on the farm under a tent and include:
Welcome drinks and hors d'oeuvres
- Chef welcome remarks
- An interactive tour of the farm
- A multi-course meal under the tent showcasing our lamb, chicken, and eggs
-Wine and/or alcohol pairing with each course
- Live musical entertainment
Tickets for each dinner cost $140 per person. You can buy your tickets HERE
Unwritten Rules For Every Dad's Grill
How To Pick The Perfect Sweetest Juiciest Watermelon
Summertime is here and if you follow these steps when you are buying a watermelon, you will have the perfect, sweetest, juiciest one every time.
6 Foods Buffalonians Want To Claim As Their Own
Here are the most popular foods in American that people in Western New York would love to claim for Buffalo and the 716.
20 Restaurants In WNY The Food Network Should Feature
We love so many restaurants in Buffalo and The Food Network should highlight way more of them.
More From 96.1 The Breeze WMSX