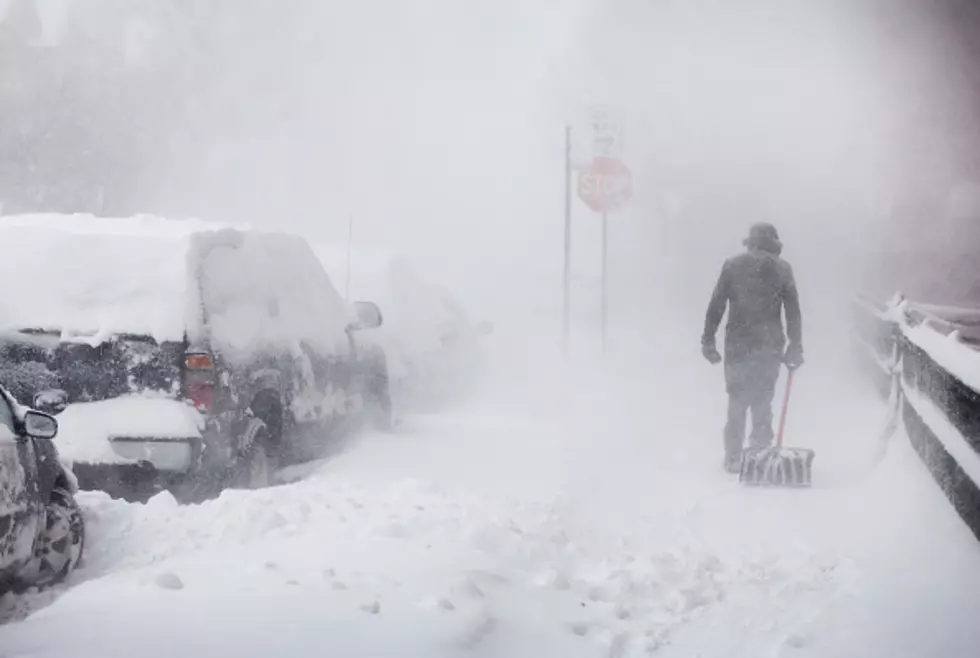 Lake Effect Snow Warning In Place for Parts of New York State
Getty Images
The month of February is going to be getting much colder for New York state this upcoming weekend, as temperatures will drop into the teens and single digits by Friday. Those kind of temperatures are dangerous and is part of a cold front that is sweeping through the state just before the weekend.
Meanwhile, we have temperatures in the 20's and 30's for Wednesday and Thursday, but it will still be a bit breezy. For some, it will feature snowfall.
If you live off Lake Ontario, then you are dealing with lake effect snow showers on Wednesday, but should become more intense into tonight.
The National Weather Service has just issued a lake effect snow warning for Jefferson, Lewis and Oswego counties until Thursday morning at 6 am.
A foot of snow or more is possible in the most persistent snow bands and other areas will see a few inches of snow. Snowfall rates of 1-3 inches per hour are possible.
Travel will be treacherous during this lake effect snow band and those living in these counties are asked to drive with extreme caution.
The good news is that the temperatures should rise back into the 40's for next week and there's some optimism we could be in store for a mostly warmer February.
Cities like Buffalo have already seen one of the worst snow seasons and winters on record and many other counties off Lake Erie and Lake Ontario could use a break from the snow until next November or December.
11 Ghost Towns In New York State You've Never Heard Of
Did you know that New York State is home to 11 different ghost towns? Here' everything you need to know about them.
20 Worst Places to Live in New York State
A list highlights the worst places a New York resident can call home. A number of places in the Hudson Valley made the list, including one that was ranked the worst place to live.
40 Most Popular Boy Baby Names in New York State
More From 96.1 The Breeze WMSX