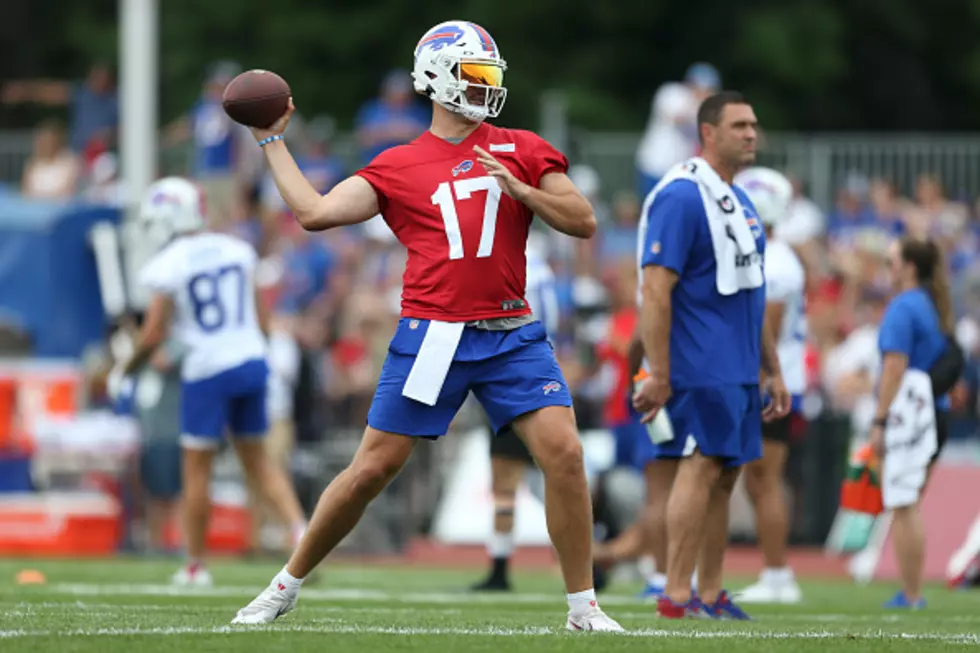 Will New Season Of Hard Knocks Feature The Buffalo Bills?
Getty Images
As the NFL playoffs kick off this weekend some people are already looking ahead to next season.
Feel Good Mornings With Dave Fields Mon-Fri 6am-10am
Some of those people are the executives that put together the reality show Hard Knocks which follows one NFL football team during training camp.
The HBO series has been around since 2001 and takes viewers inside the inner working of an NFL training camp.
So while teams this season are still fighting for a spot in the Super Bowl, executives of Hard Knocks are trying to figure out what team they will be following in 2023.
Will it be the Buffalo Bills? The short answer is no. The Bills don't qualify to be on Hard Knocks since they made the playoffs this season.
There are some rules set up by the league to see which team will be featured in the series this year. To qualify for the next edition of the series, an NFL team must not have made the postseason for two straight seasons. The team's coach must be at least in his second year on the job, and the team has not been on the show in the past decade.
There currently are four NFL teams that meet the criteria:
The Chicago Bears
New Orleans Saints
Washington Commanders
New York Jets
Personally, I would like to see the Jets on Hard Knocks. To see what the team is going to do with QB Zack Wilson would be fun to watch.
But I think in reality, it will be Chicago. Justin Fields is a budding superstar and the Bears also have the #1 overall pick in the NFL draft so there will be plenty for crews to film.
Bills Mafia Show Love For Damar Hamlin Before Game [PHOTOS]
Bills Mafia came out in amazing support of Bills Safety Damar Hamlin before Sunday's home game.
QUIZ - Can You Name These 25 Buffalo Bills Players?
Alright...Bills Football is here. How big of a fan are you? Can you name of 25 of these Buffalo Bills players?
6 Buffalo Bills Greats That Didn't Look Right In A Different Uniform
Unfortunately, sometimes your favorite player leaves your team and when you see them it just looks weird. Here are five former Buffalo Bill greats that just look weird wearing a different team's jersey.
More From 96.1 The Breeze WMSX