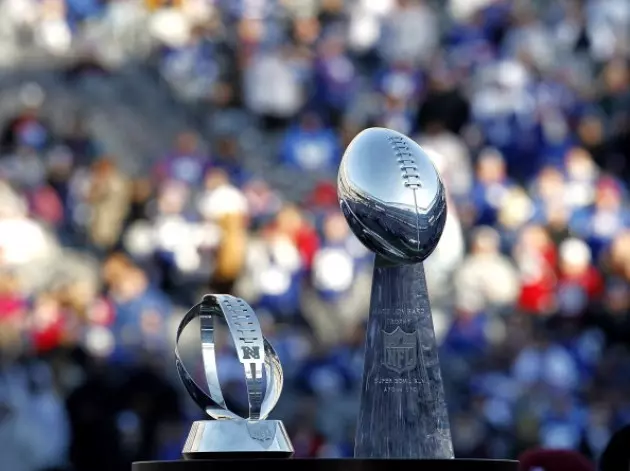 Eric Jordan's Big Game Day Predictions
Getty Images
This upcoming Sunday is the day football fans across the country look forward to all year, the big game! Now even though the Buffalo Bills will not be attending this year, I still will be watching.
I am not the biggest sports fan, so my predictions as far as the game goes are going to be very generic! So here are my predictions for the entire day.
National Anthem: Country artist Luke Bryan will be under on time for his performance. The fly-over will be delayed.
The Game:  The Patriots will defeat the Falcons. The score will be far from close.
Halftime Show: Lady Gaga will open the show on top of the NRG Stadium, she will stick to older music, Just Dance, Poker face, Bad Romance. As far as new music I think she will do songs such as A-Yo, and Perfect Illusion. I predict she will close with the Edge of Glory.
Commercials: This will be one of the least memorable years for commercials, and their will be a lack of humorous ones.
Now remember these are just predictions based on my opinions. But if i'm correct someone should send me a thank you card!
What are your predictions for the big game? Comment below.
More From 96.1 The Breeze WMSX