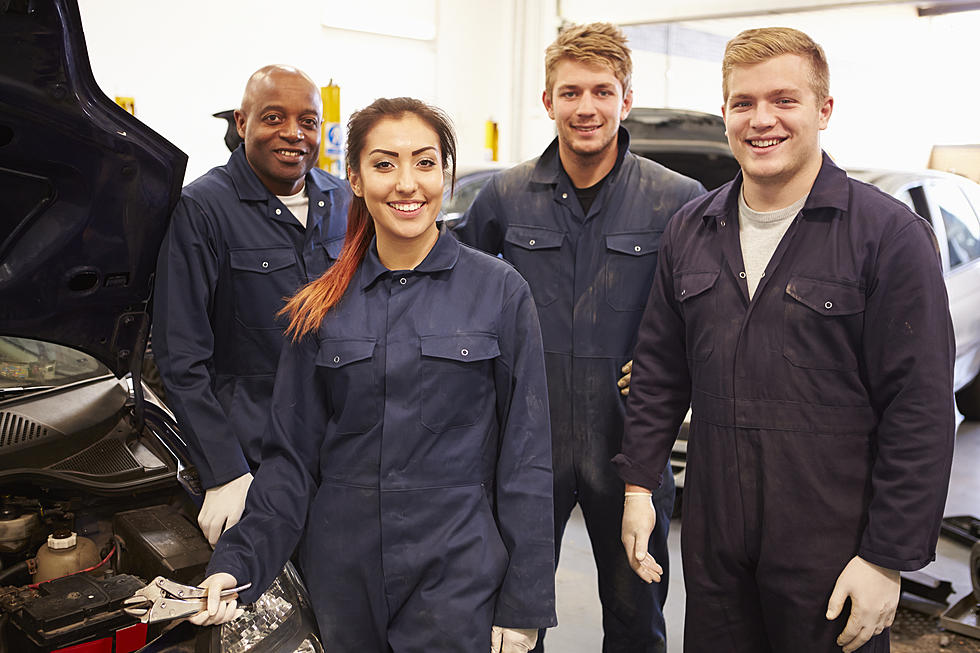 Inspire the Next Generation of Workers With a Career at Job Corps
Getty Images/iStockphoto
Building a career is a long-term process, and young people who are just entering the workforce need all the guidance they can get when it comes to learning valuable skills and choosing the right path for their future.
At Cassadaga Job Corps Center, they pride themselves on providing that type of guidance through tuition-free training and education that connects eligible young men and women with the skills and educational opportunities they need to establish real careers in some of the nation's fastest-growing industries.
All of this is made possible by highly skilled and experienced instructors, counselors, advisors, and career specialists who truly understand the importance of the Job Corps mission and are fully committed to helping young people ages 16-24 improve the quality of their lives by empowering them to get great jobs and become independent.
If you're someone who is passionate about the value of hard work and determination and would like to help mentor young people to give them the best start on their career journey, consider an exciting new opportunity with Job Corps today.
In addition to job fulfillment, Job Corps offers paid time off accruals starting the first day as well as a full benefits package, 11 paid holidays per year, and much more! Keep reading below to learn more about all the different positions they currently have available.
Administrative Services Director: responsible for directing the Administrative Services Department, including its annual budget, contracts, and appropriate staff
Licensed Mental Health Counselor/Clinical Social Worker: to assess, coordinate, and treat the needs of the student population
Residential Advisor/Counselor: to supervise the student population after trade day
Career Preparation Specialist: to guide and teach students upon entry to the program
Career Transition Specialist: helps guide students at the end of the program, working with resume writing, job fairs, life skills outside of campus
Registered Nurse: work with the medical team to serve the health & wellness needs of the student population, Monday through Friday schedule with occasional on-call hours 
Safety & Security Officer: ensure the safety of the students, employees, and center
Driver: provide transportation for the student population, must be able to obtain CDL
Recreation Specialist: supervise and support the student population for on- and off-center activities, must have valid driver's license
GED Instructor: must be a certified teacher in NYS to teach high school GED, bilingual a plus
Cook Helper: assists the kitchen team with prep and service of center meals
Part-time Dental Hygienist: to assist the on-center dentist
Admissions Counselor: attends various schools and job fairs for prospective students
Ready to help empower the next generation of our nation's workforce? Click here to apply for one of the above positions or email your resume directly to sheldon.bobbijo@jobcorps.org.
More From 96.1 The Breeze WMSX