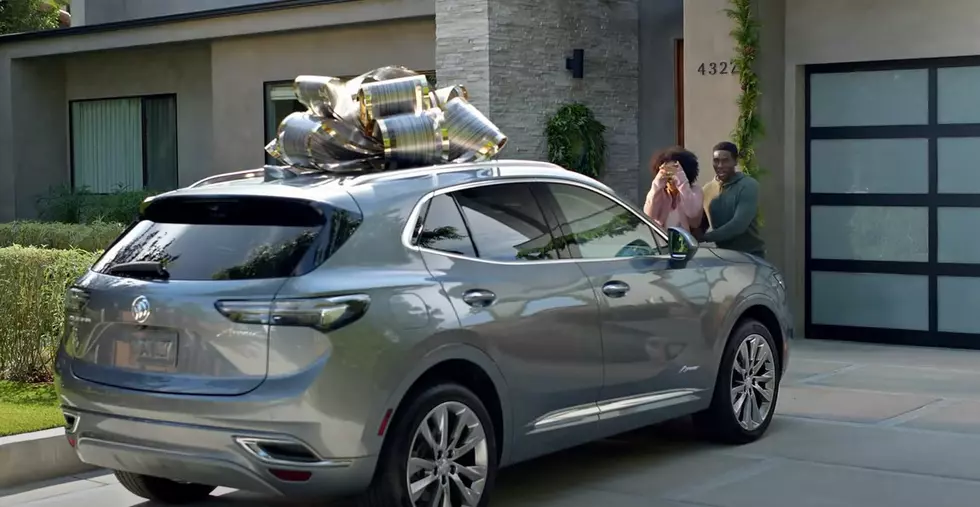 Can Christmas Car Commercials Stop Doing This?
Photo Credit: YouTube
Now that we have got through Thanksgiving and are past Black Friday, Small Business Saturday and Cyber Monday the onslaught of holiday commercials on TV is in high gear.
Feel Good Mornings With Dave Fields Mon-Fri 6am-10am
This is an open letter to anyone and everyone who is associated with creating television commercials for the holiday season that focus on selling vehicles.
Please stop with the whole "surprise your spouse with a new vehicle" narrative.
This might be the biggest lie that people are told during the holiday season. As someone who has been married for over 20 years, I can tell you that if I spend thousands of dollars on a new car without telling my wife, I would be living in that car.
No way would a real-life spouse act like this when their spouse spends thousands of dollars without telling them.
To be honest, a couple of years ago Saturday Night Live spoofed these ads, but while they were trying to be funny it turned out that this is how most people would react.
So please if anyone who works in the adverting world or owns a car dealership stop the madness.
Unless you are a millionaire or billionaire the chances of you making a major purchase without your spouse's knowledge are slim.
If you want to make a true commercial for cars during the Christmas season, make one about how your vehicle can take your family, food, presents, and everything else you have to take to Aunt Judy's house for Christmas Eve dinner without driving you crazy.
Netflix Search Codes To Help You Find Movies/TV Shows
Stuck wondering what to watch on Netflix? Check out these codes that bring up all the options in different genres.
5 Creepy Movies That Were Filmed In Western New York
Fire up the TV, microwave some popcorn, grab someone you can scream with, and enjoy these 5 creepy movies that were filmed in Western New York.
Cars And Coffee Car Show
Every month car lovers unite at the Cars and Coffee event at Wimbledon Lanes in West Seneca.
More From 96.1 The Breeze WMSX