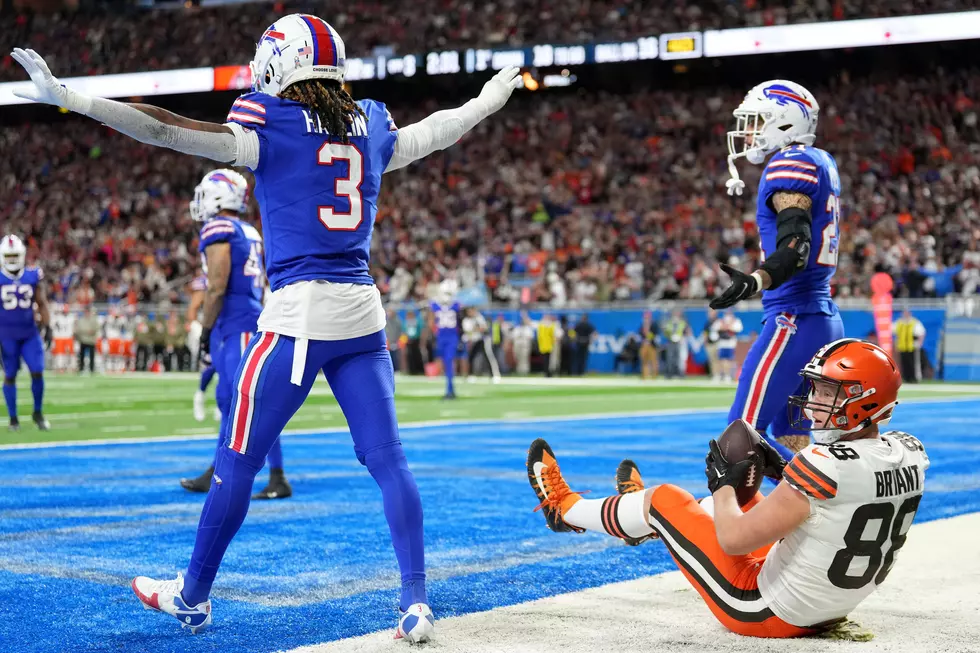 Buffalo's Damar Hamlin Sends First Tweets Since Accident
Getty Images
Buffalo Bills safety Damar Hamlin continues to improve from a cardiac attack at a Cincinnati hospital.
Feel Good Mornings With Dave Fields Mon-Fri 6am-10am
Over the past 48 hours, Hamlin has woken up and interacted with doctors, family members, and Buffalo Bills players and staff. Now he has taken to social media.
He also Tweeted that all the love will help him on the road to recovery.  

The Buffalo Bills are headed back to the field tomorrow to take on the New England Patriots as they wrap up the season. They will be playing for the #2 seed in the AFC playoffs. The Kansas City Chiefs will earn the #1 seed and the bye week after they beat the Raiders today.
If the Bills end up playing the Chiefs in the AFC Championship that game would be at a natural site. That is what the NFL decided after they canceled the Bills/Bengals game last week.
The NFL and the Bills are all expected to do something to honor Hamlin before each game this weekend.
Bills Vs Bears
The Bills beat the Bears 35-13
Bills Mafia's Wishlist For The New Buffalo Stadium
The Bills are building a new stadium and here is a wishlist from Bills Mafia.
15 Things You Should Never Do at a Bills Home Game
Things that are a no-no to do at a Buffalo Bills home game.
More From 96.1 The Breeze WMSX