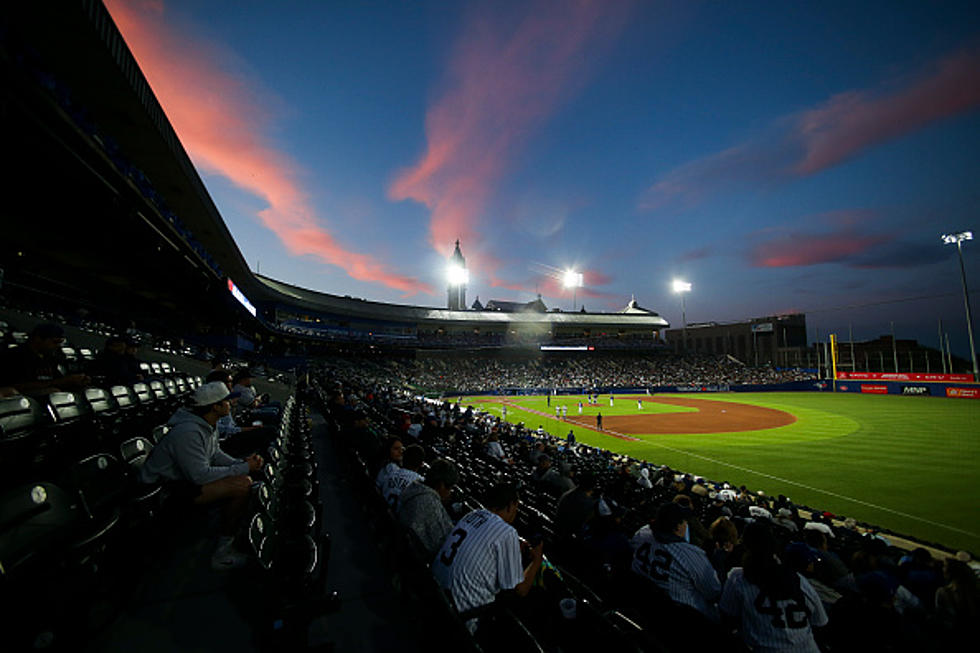 Blue Jays Snap Amazing Photo of Strawberry Supermoon Over Buffalo [PIC]
Getty Images
Sometimes big night sky events take place and we get rain and cloud cover for them here in Buffalo. You know, a huge supermoon is above and it's just our luck to get shut out of it because of the weather.
That was not the case on Thursday night as the sky was clear and in case you didn't know, there was a supermoon over Western New York. In fact, it was the final supermoon of 2021 and is nicknamed the "Strawberry Moon."
The Toronto Blue Jays played at Sahlen Field on Thursday night against the Baltimore Orioles and won 9-0 with a dominant performance.
After the game concluded, the Blue Jays snapped an amazing photo of the strawberry moon over the ballpark and we can't stop looking at it!
It really does look red and I love the Sahlen Field logo at the front of the photo, with the Blue Jays in there too. It's a perfect photo and reminds me of how great social media accounts can be.
If you're wondering, the Blue Jays have begun a massive homestand in Buffalo. They will play their next nine games at Sahlen Field, including Friday night against the Orioles at 7 p.m.
The Blue Jays then play a series against the Seattle Mariners and then one against the Tampa Bay Rays, and the final game of the homestand will take place against the Rays on the Fourth of July at 1 p.m.
KEEP LOOKING: See what 50 company logos looked like then and now
LOOK: Here is the richest town in each state
Just saying the names of these towns immediately conjures up images of grand mansions, luxury cars, and ritzy restaurants. Read on to see which town in your home state took the title of the richest location and which place had the highest median income in the country. Who knows—your hometown might even be on this list.
More From 96.1 The Breeze WMSX