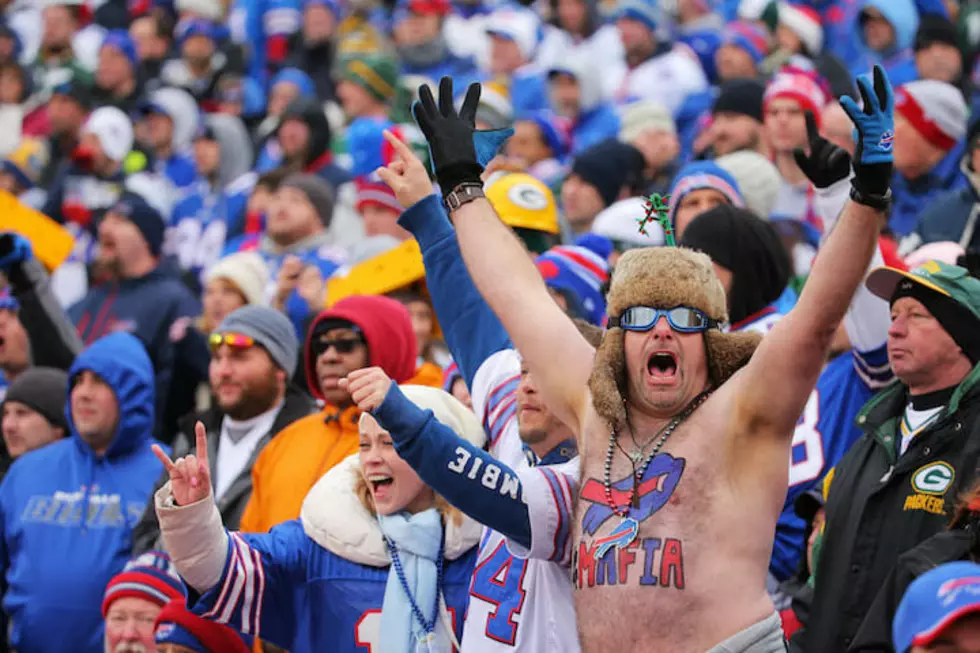 Open Letter To Bills Mafia: PLEASE STOP
Getty Images
The Buffalo Bills will kick off their season in just two weeks and the buzz around Western New York is amazing.
Feel Good Mornings With Dave Fields Mon-Fri 6am-10am
The Bills are favorites to win the Super Bowl this season and of course, that means everyone and their mother will try to make some bank while the Bills are the hot topic on the tongues of Western New Yorkers.
So please Bills Mafia, I Beg You, Stop buying everything and anything with a Bills logo on it. The more you buy, the more items that come out.
I have seen Bills logoed dog leashes, and Bills theme toilet paper, I think I might have seen a Bills logo false nail set.
I love the Buffalo Bills just as much as you and I own a lot of Bills theme items. From Buffalos in my yard to the sign in our front door, to about half my wardrobe. I spent a small fortune on Bills theme items but enough is enough.
I love that certain places like 26 Shirts puts some of the money they generate back into the community. If you buy a shirt or golf ball with a Bills logo and some of the money helps out the community go for it.
What we don't need is the Bills logo on the plastic castle in your goldfish bowl. Or we don't need a knock-off shirt that falls apart after one wash.
Bills logo folding table to jump through? Not really needed, just get a plain table.
Again, if we buy it, they will sell it so please Bill Mafia don't just buy something because it has a Bills' logo on it. Let's be a bit more selective with our purchases.
Also, but the way...GO BILLS!
QUIZ - Can You Name These 25 Buffalo Bills Players?
Alright...Bills Football is here. How big of a fan are you? Can you name of 25 of these Buffalo Bills players?
Can You Name These Buffalo Bills Players - ANSWERS
Complete List Of Buffalo Bills Available On Cameo
More From 96.1 The Breeze WMSX