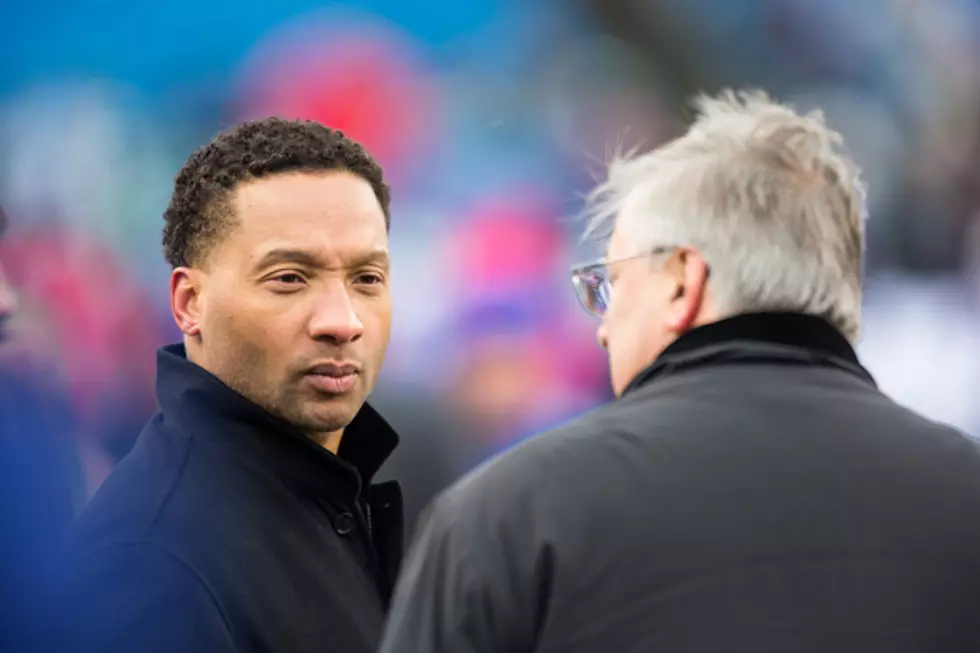 Bills Draft Recap: What Just Happened
Brett Carlsen / Getty Images
Last night it finally happened.  Every year the lead up to the draft is exciting and the anticipation of getting a player that will make our team better is at a fever pitch.  This year we held a very sexy #10 pick, and we were going to change the fortune of our franchise...and then suddenly we got all Billsy...
In case you missed it, the Bills traded our #10 pick to the Kansas City Chiefs for their pick (#27), their 3rd round pick, and next years first round pick.  Now that's not a horrible trade to the naked eye, but my eyes aren't naked and I am not happy.
Here's the thing, the Chiefs moved up 17 spots in the draft and took away our chance at landing an elite player.  In return for our kindness, they gave us the bare minimum.  Like a kiss on a cheek after a $1,000 dinner.  We didn't even exchange numbers!  Like at least make me feel pretty!
The Chiefs traded  up to get their QB and although we got some assets in return, it's just not enough.  Think about losing at the end of last season.  We all said, "well at least we will have a better draft pick".  What's the point if we are just going to give them away at a discount.
Now the draft isn't over, there are still 2 more rounds for us to mess up.  I really hope we don't, and we can finally crawl out of this endless NFL abyss that we have been exiled to.  This is no knock on who we drafted either.  Cornerback Tre'Davious White may be great, and I hope he is, but I have 17 years of data on my side that says otherwise.
Come on Bills, let's make the NFL Draft great again...or at least fun to where I don't want to stab my eyeballs out with a dull spoon.  I have my season tickets, now do your part!  Do you agree with me on this or are you happy with what happened?  Let me know in the comments sections and maybe you can change my mind.