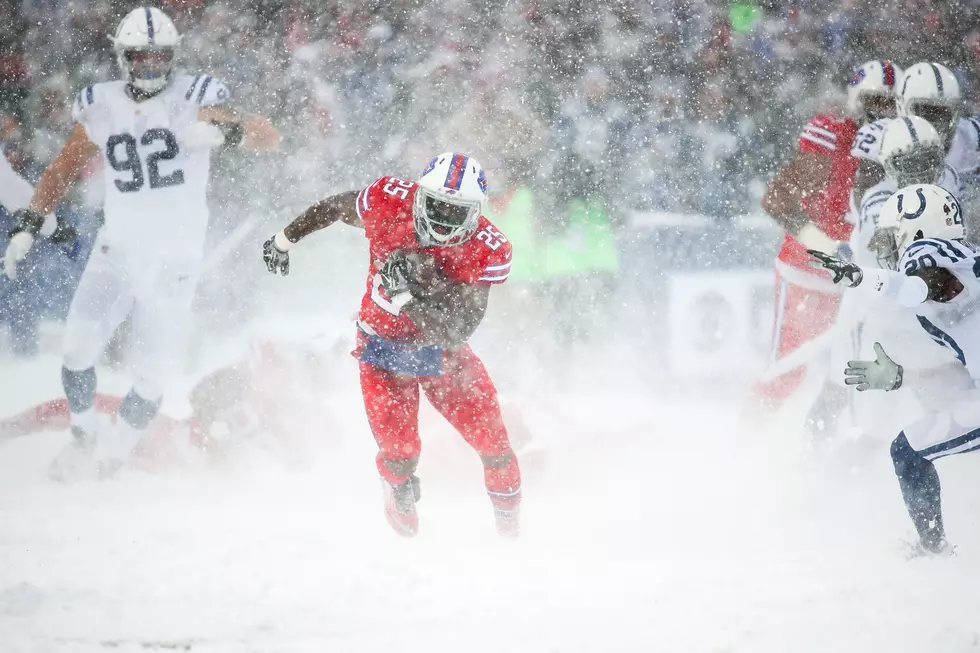 Remember The Last Time The Buffalo Bills Played In A Snowstorm? [PHOTOS]
Getty Images
Chances are good that the Buffalo Bills will be playing in the middle of a snowstorm this Sunday when they host the Cleveland Browns at Highmark Stadium.
Feel Good Mornings With Dave Fields Mon-Fri 6am-10am
Possible lake effect snow could drop over three feet of snow in Orchard Park and that could mean the Bills will be playing in lots and lots of snow.
This wouldn't be the first time the Bills have played a game in a snowstorm. Do you remember back in 2017? The Bills were playing host to the Indianapolis Colts on December 10th when a massive snowstorm swept across Western New York and dumped about 17 inches of snow in the area. 8 inches of that snow actually fell during the game and turned then called New Era Stadium into a winter wonderland.
Check out some photos from that snow game.
Bills Colts Snow Game 2017
The last time the Buffalo Bills played in a snowstorm was in 2017 against the Indianapolis Colts. This is what the game looked like.
In the end, the Buffalo Bills would come away with a 13-7 win in overtime. On that day LeSean McCoy ran the ball 32 times for 156 yards and a touchdown. Nate Peterman started the game for the Bills but would end up leaving the game early due to an injury and Joe Webb would come in as quarterback for the Bills.
The game ended up being called the "Snow Bowl" and would go down in NFL history as one of the wildest weather games to ever be played.
Bills Vikings 11-13-22
Photos from the Bills loss to the Vikings
5 Snowiest Days In New York State History
Here are the Top 5 snowiest days in New York State history.
More From 96.1 The Breeze WMSX