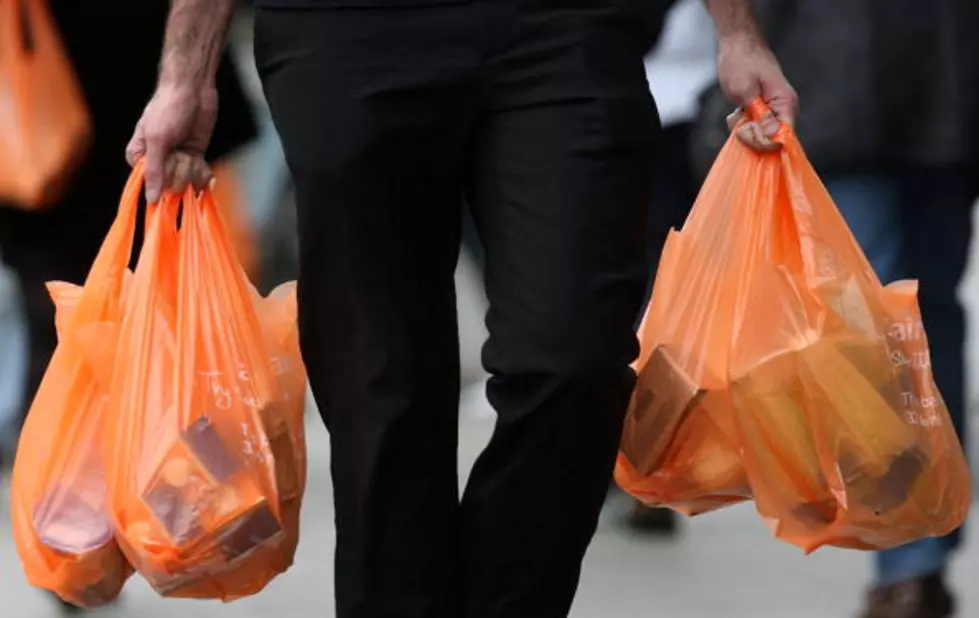 Are Plastic Bags Really Going Away In New York State
Getty Images
Single-use plastic bags are supposed to disappear in New York within the next three weeks, but there is some question as to whether that will in fact happen.
Enter your number to get our free mobile app
According to News 4 (WIVB-TV) the law was passed in April of last year, followed by a lawsuit, and then the COVID-19 pandemic, which caused the Department of Environmental Conservation to set Oct. 19 as enforcement day.
But New York's food industry is now not so sure.
The plastic bag ban was passed into law last year - but the law would when implemented would toss out the reusable bags that we have been purchasing in grocery stores as well.
"Anything that has plastic, regardless of thickness, so polyethylene, polypropylene are the most common," said Michael Durant, president and CEO of the Food Industry Alliance of New York. "Those bags will no longer be allowed to be sold by retail."

Durant points out what stores are selling as reusable bags are also made out of plastic.
There are only a few kinds of bags that would be allowed when DEC starts enforcement on Oct. 19.
"It explicitly states that it has to be a machine-washable type of fabric, so think of cloth, hemp, tote, other types of bags, and procuring and finding them is already proving to be a significant challenge for retail," Durant said.
Supermarkets in the state have a supply of polyethylene bags- but cloth can be a challenge, and paper products are already in short supply.
The Food Industry Alliance is in talks with the DEC - even suggesting the state charge a nickel for paper and plastic bags, which local officials say reduced plastic bag usage by more than one billion bags in the past year.
Wegmans, Tops, and Dash's, among the markets, locally are expecting guidance to come out of talks between the Food Industry Alliance and the DEC.
Here are 50 of your favorite retail chains that no longer exist.