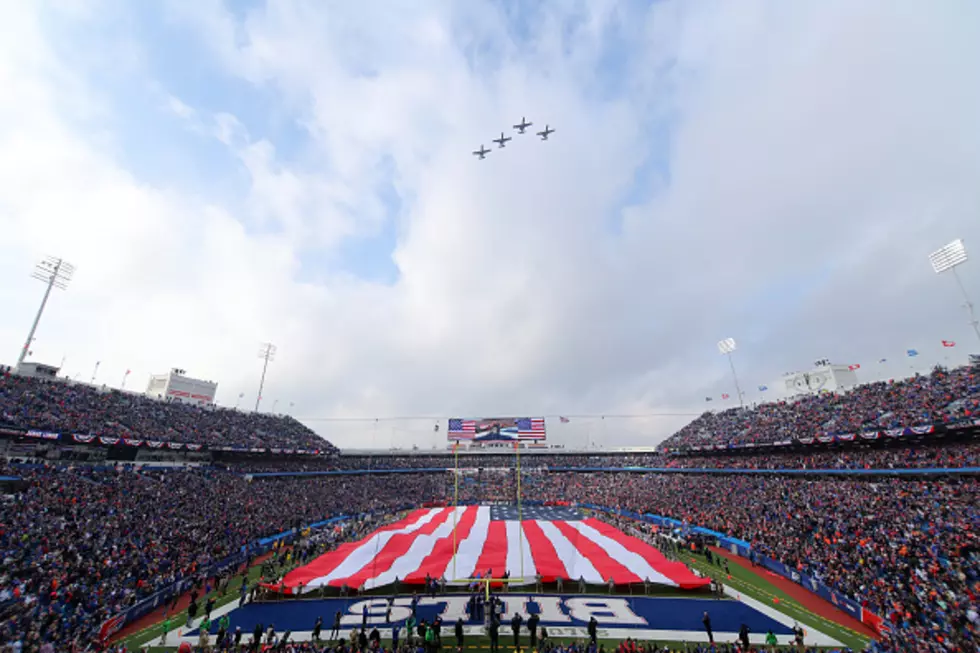 You'll Need This On Your Phone To Enter Bills Games This Season
Getty Images
In case you missed the news on Tuesday afternoon, Erie County Executive Mark Poloncarz announced at his press conference to the media that they expect full-in-person attendance to take place at Bills games this upcoming fall, but only people who are fully vaccinated would be allowed entry into Highmark Stadium.
The same would go for Sabres games next season as well, but how will they handle entry to the stadium or arena? With vaccine cards?
No, actually. According to Poloncarz, fans will have to show they're vaccinated through the Excelsior Pass App.
The app can be downloaded and shows your shot records, along with your vaccination status.
According to NBC New York, the state is hoping to use the Excelsior Pass app to fast-track stadiums, arenas and theatres reopening.
The app can be printed out (vaccine record) or you can store it on your phone with the "Wallet App." The code on the app will be scanned just like a ticket and you will be allowed entry.
It's not 100 percent clear how this will impact out-of-state fans or children who want to attend Bills games since children aren't eligible for the COVID-19 vaccine in New York State. Poloncarz says that he expects children to be vaccine eligible eventually and will have plenty of time this summer, via WIVB.
Poloncarz added that they are working on a solution for those who do not have smartphones.
Will you be getting the Excelsior Pass app on your phone? It seems you'll have to in order to get into Highmark Stadium next fall.
10 Best Wings in WNY
The Top 15 Pizza Places in Buffalo
Famous People Who Are Bills Fans
More From 96.1 The Breeze WMSX