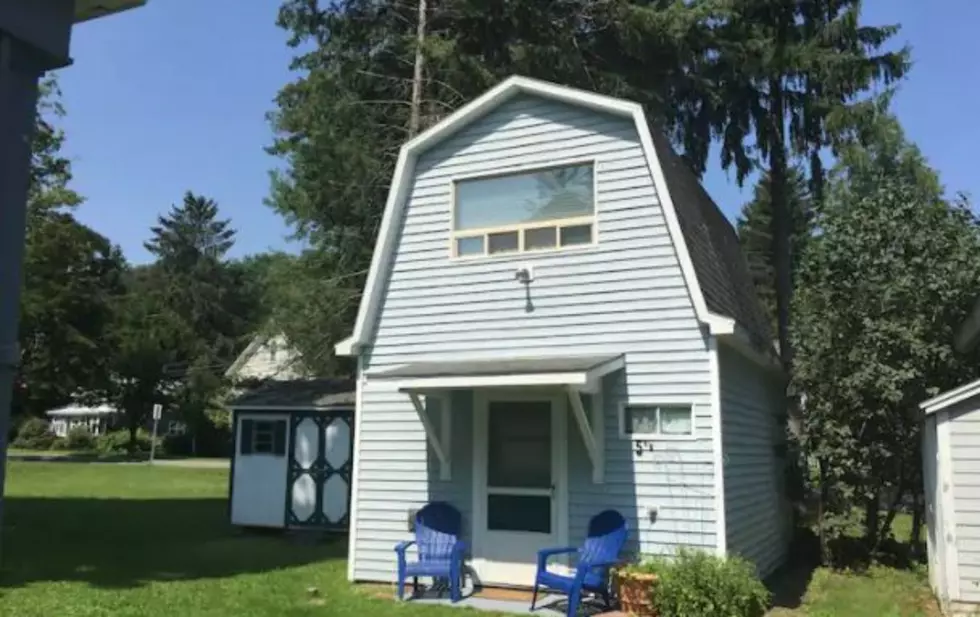 You Can Rent A Tiny House Right Here In Western New York
Photo Credit: Airbnb
Looking to get away for a weekend but don't want to sit around a huge spacious house? Well, Airbnb has you covered. You can rent a "Tiny House" right here in Ellicottville.
According to the post on Airbnb, the tiny house is located right near the center of town and is close to the skiing and hiking trails.
Also, the address is hilarious...it is 5 1/2 Park Square. Yes, this house is so small that it fits between 5 and 6 Park Square.
The tiny house will cost you $150 per night. It offers 1 bedroom with 3 beds and 1 full bathroom. The places got a 4.9 rating out of 5 from past renters.
Tiny House For Rent In Western New York
Rent An Island In WNY
Top Places To Buy A Home In WNY
120 Lincoln Pkwy, Buffalo NY 14222
Cheapest House for Sale in Buffalo
More From 96.1 The Breeze WMSX