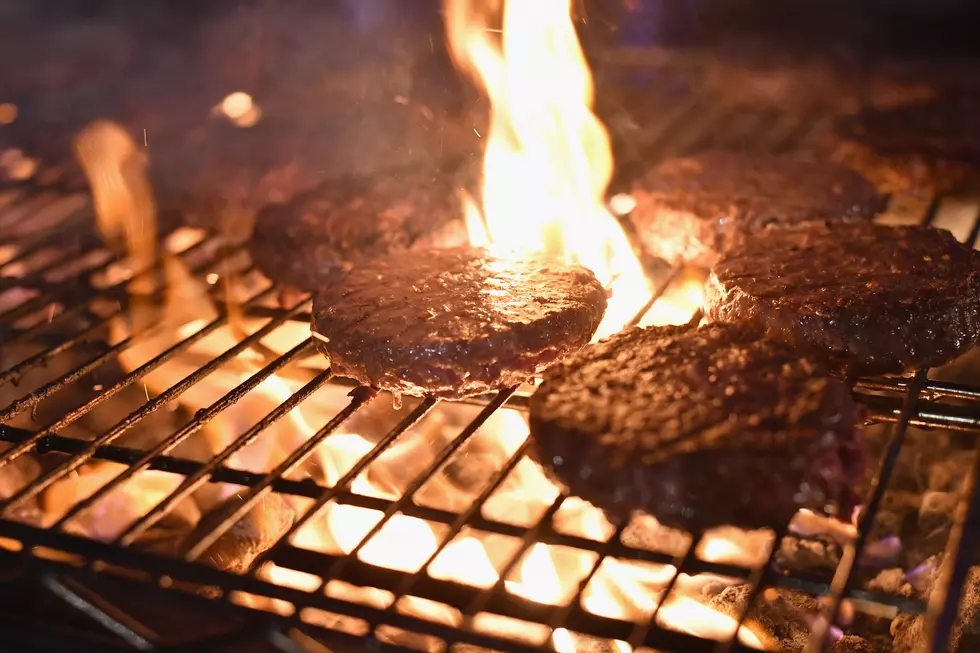 Getty Images for NYCWFF
Have you ever heard of this burger? Yeah well, neither have I!
A burger joint in California has a brand new burger and it is called....
It starts with four burger patties with cheese.
Ok this doesn't sound too bad... Big, but not too bad.
Then, a rainbow bagel as the bun. O.k. Still with ya!
Three aioli sauces, one of which is a BANANA KETCHUP aioli um.... I think you lost me!
Colorful Marshmallows... (You definitely lost me)
and to top it off? Rainbow sprinkles.
This sounds absolutely gross! Would you eat something like this? I have never had a burger with sprinkles on it and banana ketchup. They even have marshmallows on it.. Ugh! I dunno if I could do it.
Here is what it looks like: