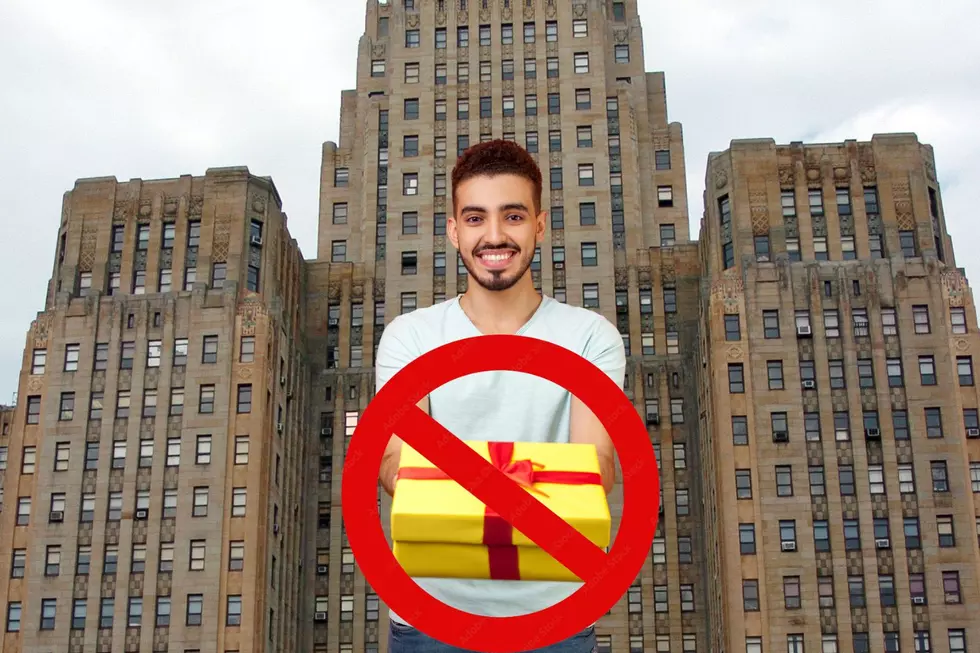 Worst Holiday Gifts To Give In Buffalo
Photo Credit: Getty/Canva
Now is the season to spend and if you are out and about looking for the perfect gift for someone from Buffalo, there are some gifts to avoid.
Feel Good Mornings With Dave Fields Mon-Fri 6am-10am
Everyone always wants to give the perfect gift, but there is a fine line between the best and worst gifts when it comes to giving in Western New York. Some gifts are just a big no-no.
Here are the worst holiday gifts to give to someone from Buffalo.
Tom Brady Jersey - Sure the GOAT has moved on to Tampa Bay but his 20 years of beating the Bills have left a lasting impact on Bills Mafia. Want to give the worst gift ever to a Bills fan? Give them anything Tom Brady Related.
Ranch Dressing - There is one thing that people in Buffalo will fight you on is it that wings need to be dipped in Blue Cheese, not Ranch. Sure much of the country prefers Ranch for wings, but here in the home of the Chicken Wing, only Blue Cheese will do. Want to say "I Don't Like You" in Buffalo, give them some ranch.
A Car With Bad Shocks - If there is one thing that Western New Yorkers know is that when you drive around town you will hit potholes. Big or small at some point on your drive you will hit a pothole. Giving someone a car with bad shocks is just showing that you really don't care about how they feel.
Anything That Can't Be Returned - We are a fickle bunch here in Western New York and we have no problem taking back something if it doesn't work for us. So if you get a gift that is not returnable, you are just asking for trouble.
Four Famous Places For Pasta In Western New York
If you are looking for a great place to dig into an amazing plate of pasta there are four places that are must head to for a great dish of pasta.
$2.5 Million Dollar Mansion In Buffalo Has Everything You Need
Many times in life you get what you paid for and with this newly listed manison for sale in Buffalo, you definitely get your $2.5 million dollars worth of value.
7 Must-Try Western New York Coffee Shops
More From 96.1 The Breeze WMSX