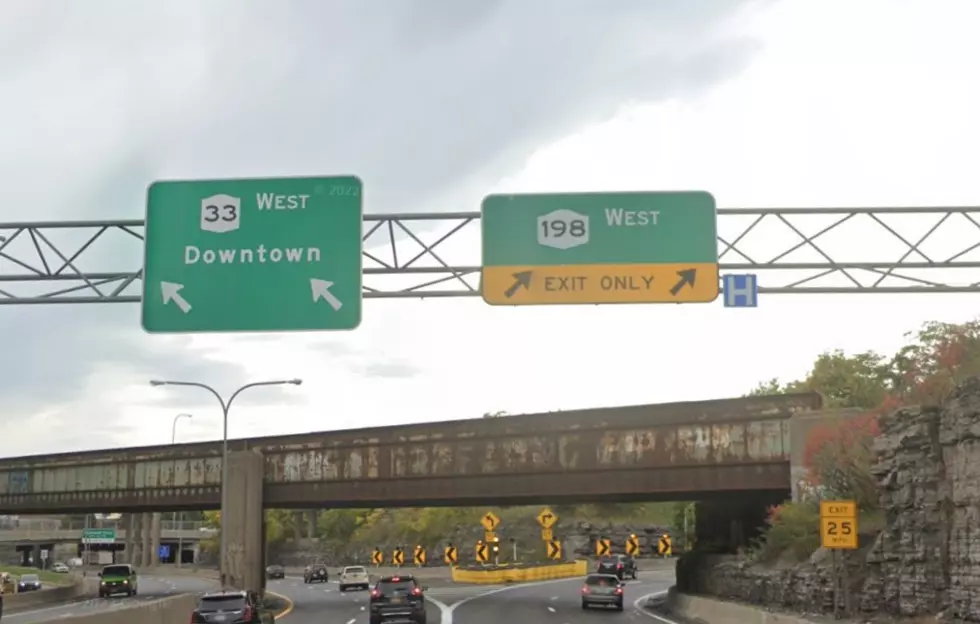 Major Changes Proposed For One Of The Worst Highways In New York
Photo Credit: Google Maps
Big changes are being planned for one of the worst highways in New York.
Feel Good Mornings With Dave Fields Mon-Fri 6am-10am
The 198 also known as Scajaquada Expressway landed on the list of worst highways in 2021 for its negative impact on Delaware Park and the community around it.
The park which was designed by Frederick Olmsted in the late 1800s had portions of the park destroyed when the Sacjaquada was constructed in 1962. Since then noise level from the traffic has been a major complaint by the citizens of Buffalo.
A new proposed plan for the 198 was shared on Twitter and the plan makes the whole area look amazing.
The changes will also make the area safer. Back in 2015, The 198 was also the scene of a deadly crash that lead several local groups to form the Scajaquada Corridor Coalition to get work done to improve safety along the highway and around Delaware Park.
Members of the community are hoping that lawmakers will soon make a decision on improving the condition and the area around the 198.
The 5 Worst Places To Live In New York State
Every year the website
Niche.com
puts out a list o the best places to live in New York State. But what happens when you go to the very end of the list?
The 5 Worst Suburbs In Western New York
Life is not all about competition but as soon as you put out a ranking system, it sure turns into it.
This Is The Worst Place To Live In New York
If there is a best, there has to be a worst.
More From 96.1 The Breeze WMSX