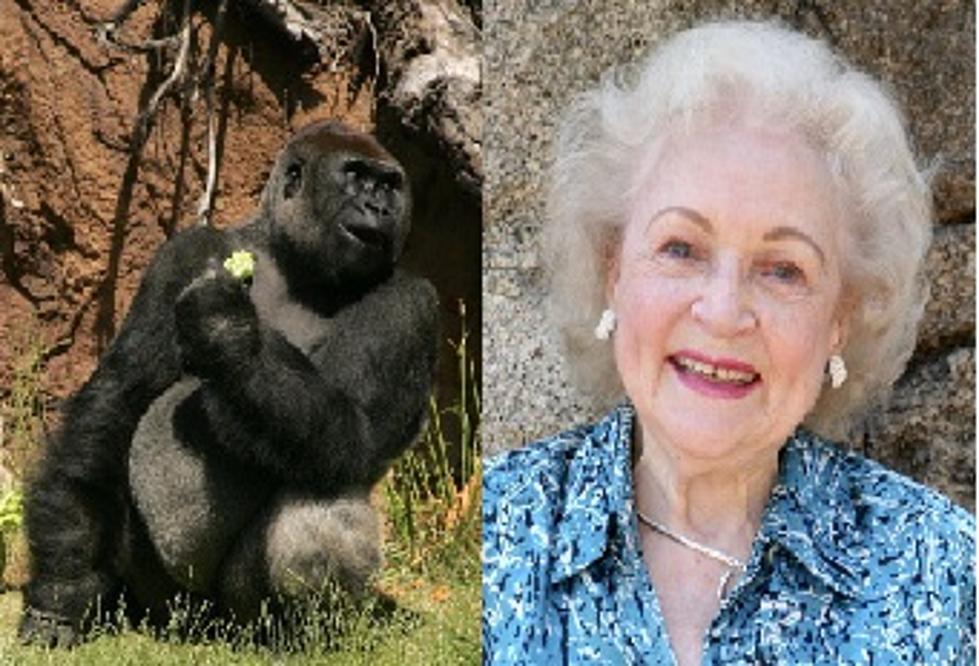 World's Oldest Gorilla Dies, But Not Before Getting a Personal Message from Betty White [VIDEO]
FilmMagic
By this time, you know what a Golden Girls fan I am.  Naturally, like any red-blooded American GG fan, Betty White is somewhat of a deity to me.
You probably also know what an animal nut I am.  I'm partial to dogs, but I also love me the primates! :)
Yesterday, the world's oldest gorilla, Colo, passed away at the age of 60 in her sleep at the Columbus Zoo.  That's 20 years longer than most last.
Sweet, sweet, now-95-year-old Betty White actually send a personalized message to Colo on her 60th birthday.
More From 96.1 The Breeze WMSX