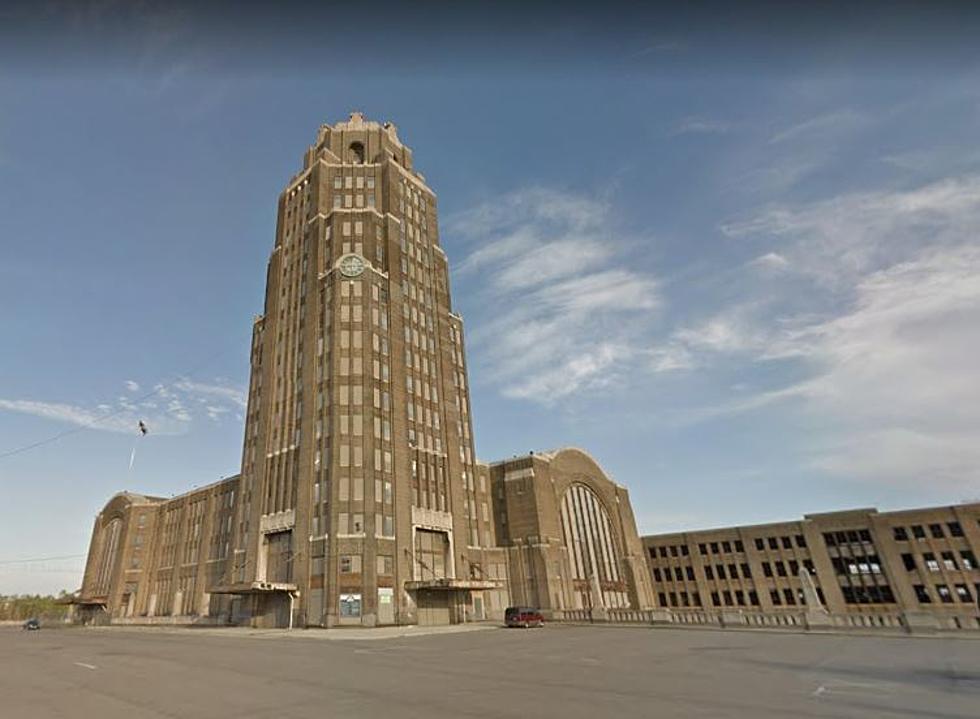 WNY Woman Falls Through Central Terminal Roof While Ghost Hunting
Credit: Google Maps
A Western New York woman who was ghost hunting at the Central Terminal was injured after she fell through a roof. The 35-year-old woman from Kenmore, NY, did not have permission to look for apparitions inside the Central Terminal looking, according to WIVB Channel 4. She was there with a man when she fell between 15 and 20 feet. He was uninjured. Police received a call around 10:30 pm on Saturday, July 31, 2021. The woman was taken to Erie County Medical Center with multiple injuries. Neither she nor the man has been charged with trespassing or other charges at this time.
The Central Terminal, located at 495 Paderewski Drive, is one of Buffalo's historic architectural gems,
This Art Deco masterpiece was built to handle over 200 trains and 10,000 passengers daily, as well as 1,500 New York Central employees. It included shops, a restaurant, soda fountain, parking garage and all other services required for daily passenger operations. Although the Central Terminal had the misfortune to open mere months before the onset of the Great Depression, the building was extremely busy during its first two decades of operation, with no period busier than during World War II.
After extensive renovations, the Central Terminal is being utilized again. Now it is a venue to host a variety of events and family fun activities. According to its website, it even hosts ghost bike tours.
Some of the upcoming events happening at the Central Terminal during the month of August 2021, are:
PLAY/GROUND
August 6 - 15
PLAY/GROUND public art extravaganza is 10 days of fun, art and play.
It will kick off with a free BBQ at the Central Terminal on Friday, August 6, 2021, from 5:30 to 8:30 pm.
Beau Fleuve
August 29
One Day Experience & Festival celebrating Music, Arts, and Culture from Buffalo and Western New York.
Celebs Share Their Personal Paranormal Stories
Lizzie Borden's Maplecroft Is Back on the Market in Fall River, Massachusetts
READ ON: Weird, wild UFO sightings from throughout history
More From 96.1 The Breeze WMSX