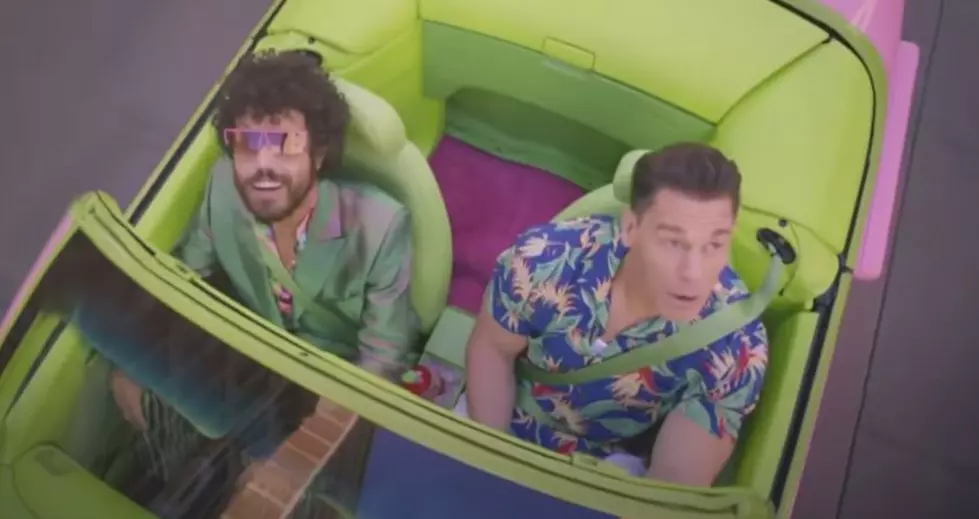 WNY Man Wins $1 Million Dollars During Super Bowl Contest
Photo Credit: YouTube
Even though the Buffalo Bills were not in the Super Bowl this year, there was still a winning connection to Western New York.
A SUNY Brockport alumnus and former part-time radio host in Rochester was able to win the $1 million dollar prize offered by Mt. Dew during a special Super Bowl promotion.
According to allaccess.com, Ryan DePaul was able to correctly count how many Mt. Dew bottles with the Jon Cena commercial that aired during the Super Bowl.
To promote their new flavor Major Melon, MT. DEW had a contest for their SUPER BOWL commercial starring JOHN CENA. The commercial full of bottles of the new DEW flavor asked viewers to count all the bottles in the commercial with the first person to guess correctly and tweet it winning $1 million dollars.
DePaul won by correctly guessing 243 bottles. You can count for yourself down below. Here is the commercial that ran during the Super Bowl.
DePaul graduated from SUNY Brockport in 2014 and worked part-time for the Rochester radio station 94.1 The Zone. He was let go by the station last year when all part-time hours were put on pause due to the COVID-19 pandemic.
In order to participate in the contest, contestants had to Tweet their answer after seeing the commercial using certain hashtags to be eligible.
Of course, DePaul won't be taking home a million dollars. We will be taking home around 630,000 dollars after taxes are taking out of his winnings. Usually, major winnings from contests and lotteries are taxed around 37%.
10 Famous People Who Went to College in Buffalo
More From 96.1 The Breeze WMSX