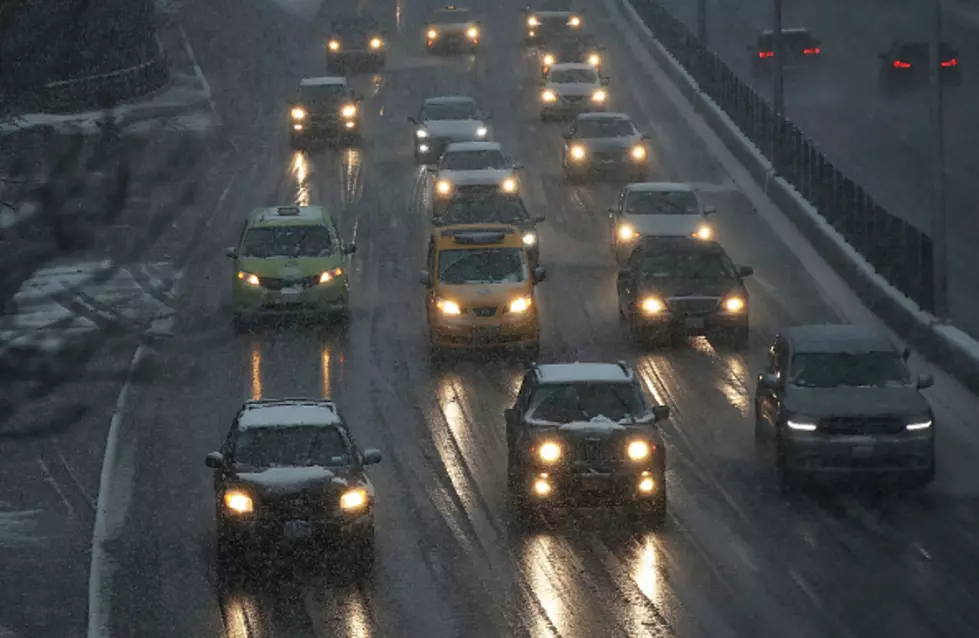 Nasty Weather Leads To Winter Weather Advisory For New York
Getty Images
This morning will be sloppy when it comes to the commute around town.
Feel Good Mornings With Dave Fields Mon-Fri 6am-10am
Another round of rain mixing with freezing rain and heavy winds has led to another Winter Weather Advisory being issued for parts of New York.
The National Weather Service in Buffalo has issued the Winter Weather Advisory.
While we won't see a lot of snow during this weather event, the mixture of rain, freezing rain, and snow will make the morning and early afternoon commute more hazardous than normal. Fog could also be a factor in the morning commute today.
This is the third straight day that a winter weather advisory has been issued for parts of New York for the rain and sleet mixture. Looking ahead, the current front is expected to bring some snow with it later this weekend and there is possible lake-effect snow on tap for parts of the state.
5 Snowiest Days In New York State History
Here are the Top 5 snowiest days in New York State history.
Historic Snow Storm Hits Buffalo
A historic snowstorm slammed into Western New York on Friday and continues to bring snow to all areas across the region.
2006 October Snowstorm Buffalo
Massive October Snow Storm In Buffalo: A Look Back
More From 96.1 The Breeze WMSX