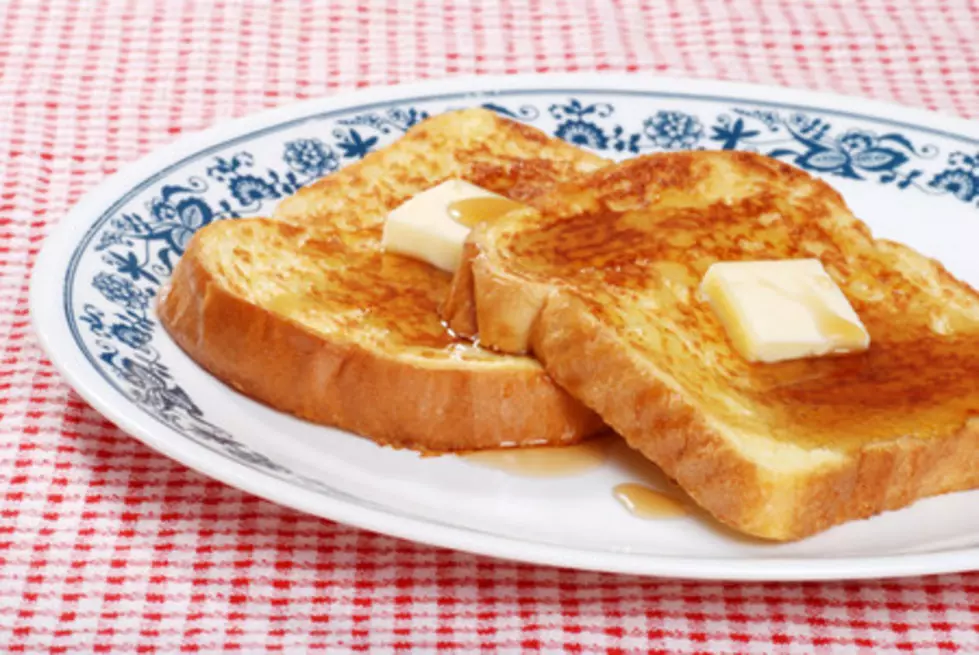 Watch the Hilarious Way One Woman is Preparing for the Winter Storm That's Coming [VIDEO]
ThinkStock
In anticipation of this winter storm that's about to descend upon us, many of us are stocking up at the grocery store today.  (I'm going today, but only because I was too lazy to go this weekend, and now it's 100% necessary.  I'm down to condiments and seltzer.)
I always laugh at all of us when this kind of thing happens, whether it's a snow storm, a torrential rain, or biting cold on the way.  We always stock up on the ingredients for French Toast -- the first items ALWAYS stripped from the shelves are bread, eggs, and milk.
Apparently, impending weather events = time for breakfast foods.
Regardless, this video had me LOL'ing because this woman nails it.  While stocking up on custardy rations, tempers often flair.  If you're a fan of her YouTube page, you know she goes on these hilarious rants often.  This one is from her Facebook page (NOTE:  there is a tiny bit of "language" here that may not be suitable for the office) :
So, how do YOU intend to prepare for this week's snomageddon?