 Val & Tony's Favorite Big Game Party Snacks #3 Oven Baked Popcorn Chicken Bites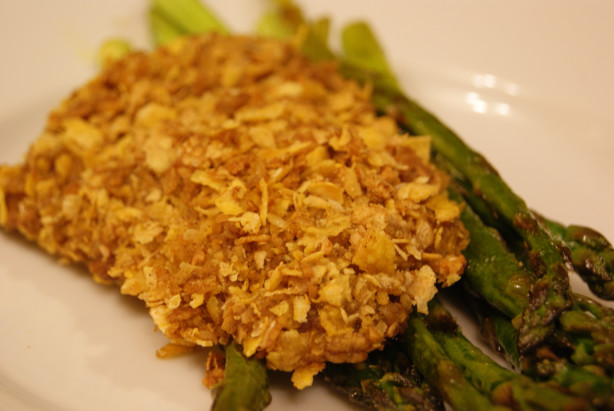 Here's an easy recipe that is always a crowd-pleaser, and has the taste of fried chicken, without any frying! It's a healthier (note: I said healthier, not exactly healthy haha) choice for your big game party.
1 3⁄4cups corn flake crumbs
1egg
1cup nonfat milk
1cup flour
1⁄2teaspoon salt
1⁄4teaspoon pepper
3lbs chicken pieces
3tablespoons margarine or 3 tablespoons butter, melted


(optional)

2teaspoons garlic powder
1tablespoon smoked paprika
DIRECTIONS
Place corn flakes in a  bowl and set aside.
In a medium mixing bowl, beat egg and milk, and mix gently. Add flour, salt and pepper. Mix until smooth.
Dip chicken in batter and then roll in crumbs. Your fingers will get crusty!
Place in a shallow pan lined with foil or sprayed with cooking spray. Drizzle with margarine.
Bake uncovered and do not turn chicken at 350 for about 45-60 minutes.
You can make these spicier by adding in red pepper flakes or cayenne pepper into the seasoning mix. Serve with your choice of dips, and if you like smaller bites, adjust your cooking time to be less. Enjoy!