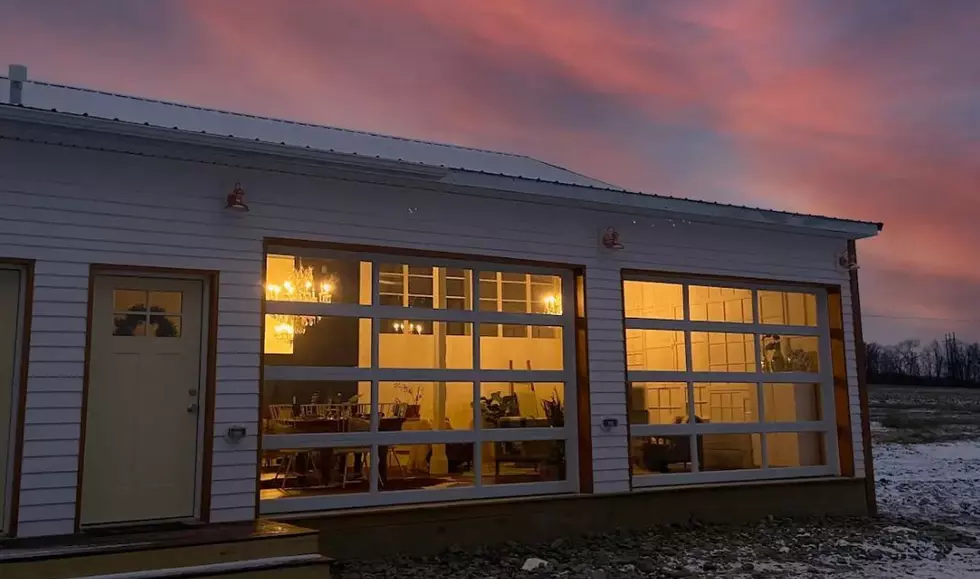 Unique Barn For Rent On Airbnb In Western New York
Photo Credit: Airbnb
Western New York is full of amazing places to stay for a staycation. From 5-star hotels to unique Airbnbs, you can find something that will make getting out of the house worth it.
Feel Good Mornings With Dave Fields Mon-Fri 6am-10am
If you want to have a very cool and unique stay check out this upscale barn that is listed for rent on Airbnb in Perry, New York.
The RW How West Barn "Highbanks" features 2 bedrooms and 2 bathrooms. It can hold up to four guests per visit.
According to the Airbnb website, this barn has been transformed from an industrial space into a cozy weekend getaway.
The West Barn is an industrial Morton style barn that has been brought back to life as an industrial, yet cozy living space. Green is what gives us Hygge in the West Barn, so you will find sprinkles of green throughout. I've heard a range of feedback describing the space including "eclectic, historic and vintage all at the same time", to "old world European feel". We want your initial reaction to be OMG & immediately learn the meaning of hygge when you arrive.
The barn has one queen size bed and one king-size bed. It has views of the valley and wifi. The barn also has Free parking on premises, allows pets, and has a 40" HDTV.
Worried about warm and muggy nights in Summer, no problem. This barn has central air conditioning and comes with a shared backyard.
Currently, the barn is listed for $380 per night.
Unique Barn For Rent On AirBnb In Western New York
Looking for a unique place to spend a weekend with your family and friends, check out this amazing barn up for rent on Airbnb.
New York's Most Expensive Airbnb Is Quite Impressive [PHOTOS]
Looking to get away for a couple of days with some family and friends. What about spending a night living like an 1870s robber baron?
Unique AirBnb Rental Is Just South Of Buffalo, New York
As more and more people are looking to get out of the house and still maintain proper social distancing, there is a special "One of a kind" Yurt that you can rent that is just a short drive from Buffalo.
More From 96.1 The Breeze WMSX