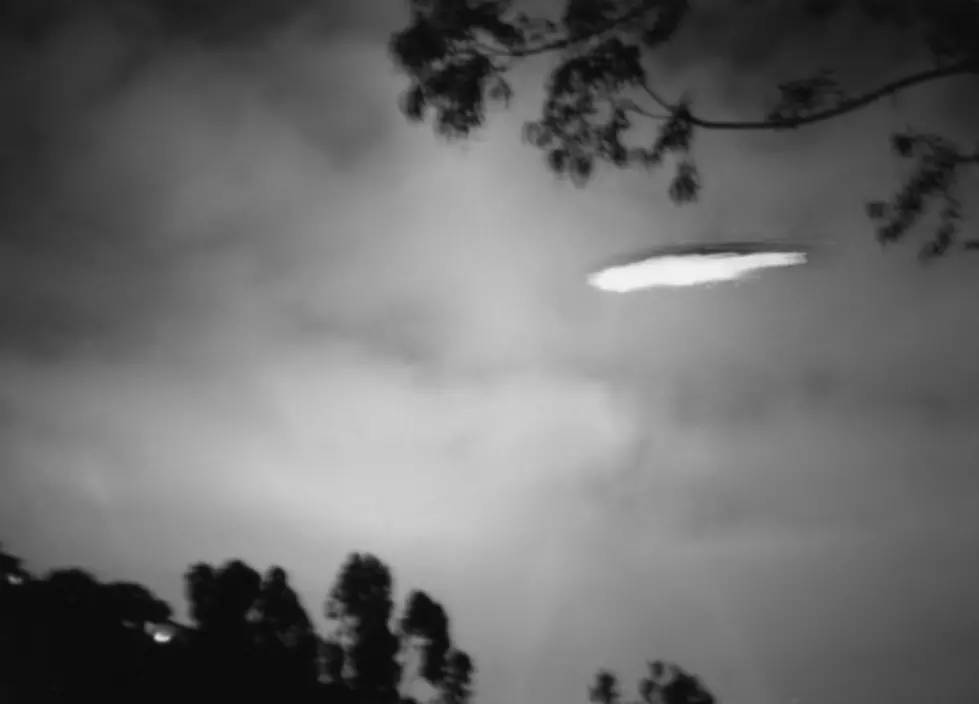 5 Reason UFOs Were Flying Over Buffalo New York
There are some that believe Western New York is a hotbed for UFO activity.(Photo: Getty Images)
Over the past couple of days, there have been some very strange sighting here in Western New York.
Feel Good Mornings With Dave Fields Mon-Fri 6am-10am
If Aliens have been spotted in the sky above the 716, there must be a reason why right?
Here are 5 reasons why Aliens would want to visit Western New York.
1 - Jump Through A Table With Bills Mafia - The Bills Mafia throw one of the, if not the best tailgate in the entire NFL, and part of it is jumping through tables. I am sure Aliens are looking for fun so why not do some bowling ball shots and jump through a table with Bills Mafia?
2 - Figure Out Why Mark Poloancarz's Hair Doesn't Move. He has the mane of a true politician and even on the windiest days in Western New York, his hair doesn't seem to move. Aliens might want to use what he uses for their spaceships.
3- Bring A Bass Pro Shop To Downtown Buffalo - It was promised many years ago and apparently the only way to get something built downtown is to use alien technology. If not a Bass Pro, we would take a Top Golf or an IKEA.
4 - Help Change The Timeline Of Super Bowl XXV - How would life be different if Scott Norwood make that kick in Super Bowl XXV against the Giants? Well, from every movie I have watched, Aliens can alter timelines. They are going to alter the timeline and let Norwood make the kick. Would that turn Buffalo into the greatest city on Earth? Probably.
5 - Finally Figure Out Why People In Buffalo Dunk Their Wings In Blue Cheese - Most of the country uses ranch but here in Western New York it is Blue Cheese or go home. But why? Aliens are set to use their technology to figure out why.
Best Concerts Ever Performed In Buffalo New York
We asked music lovers from all over Western New York what was their favorite concert they saw in the 716.
Best Places For Tacos In Buffalo And Western New York
The 7 Most Buffalo Sentences You Will Ever Read
We asked people from all around Western New York to write the "Most Buffalo" sentence that they could think of. Many of them included food, sports, and beer and that really doesn't surprise us at all.
More From 96.1 The Breeze WMSX