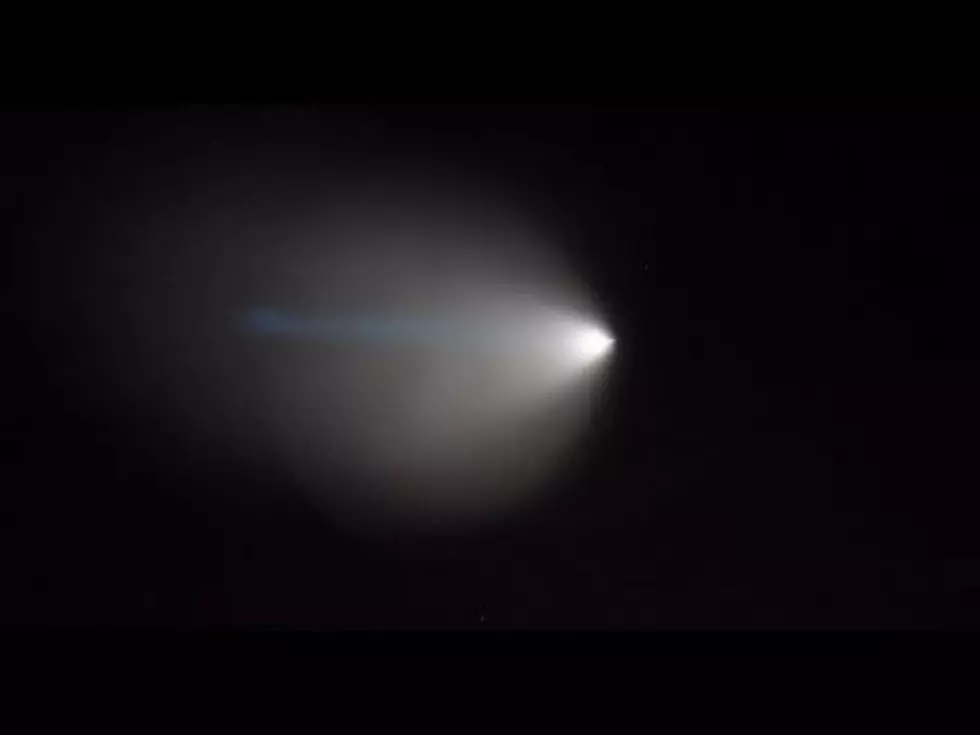 UFO Spotted over Los Angeles Saturday? [VIDEO]
Video credit to Julien Solomita via YouTube.
Californians got a a little scare late Saturday night as a huge blue UFO was seen in the skies over Los Angeles for several minutes.
It was later discovered that the U.S. Navy confirmed that the USS Kentucky, an Ohio-class ballistic missile submarine that's homeported at the Bangor submarine base on the Kitsap Peninsula, conducted a "scheduled, on-going system evaluation test" in the Navy's Pacific Test Range off the coast of Southern California.
The missile was not armed, the Navy said in its statement.
Here is one of the most popular videos trending right now on YouTube.  WARNING: some language.  
More From 96.1 The Breeze WMSX