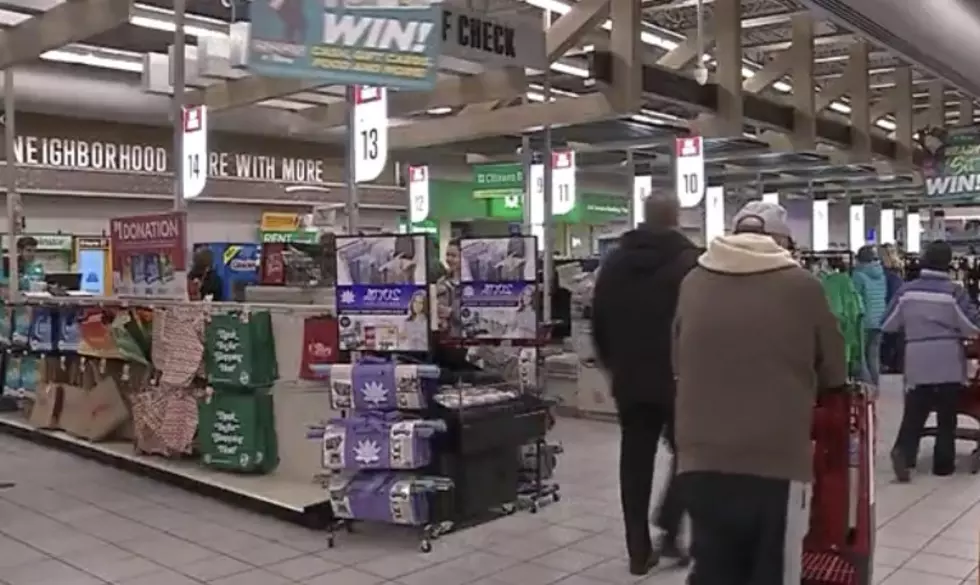 Tops And Wegmans Ready For Nervous Shoppers
Photo Credit: WIVB-TV
With shoppers nervous about shortages experienced in the Spring and COVID-19 cases on the rise, Western New York grocery stores are preparing for an influx of shoppers bracing for a possible shutdown they've told NEWS 4 BUFFALO (WIVB-TV).
Enter your number to get our free mobile app
Memories of last March are still fresh in shoppers' minds when people filled the stores looking to fill up on food and cleaning supplies, creating a supply-and-demand issue nationwide.
That coupled with the Thanksgiving holiday one week away has local grocery stores, Tops and Wegmans much better prepared.
Wegmans spokesperson Michele Mehaffy says they've been busy keeping their stock replenished and at the same time improving the supply chain.
"If you've noticed products you've never seen before on our shelves, this is really due to the fact that we've looked outside our usual suppliers to make sure that we have enough product for all of our consumers when they need it," she said.
Tops Friendly Markets say they too learned lessons from what happened in the spring and have taken steps to make sure they're not blindsided should something similar occur in the near future.
Western New Yorker shoppers also may buy some items in larger amounts to lessen visits outside their homes during the pandemic and flu season.
Tops and Wegmans are both limiting how much a customer can buy of certain items.

READ MORE: See how some companies are changing their businesses to combat COVID-19
More From 96.1 The Breeze WMSX