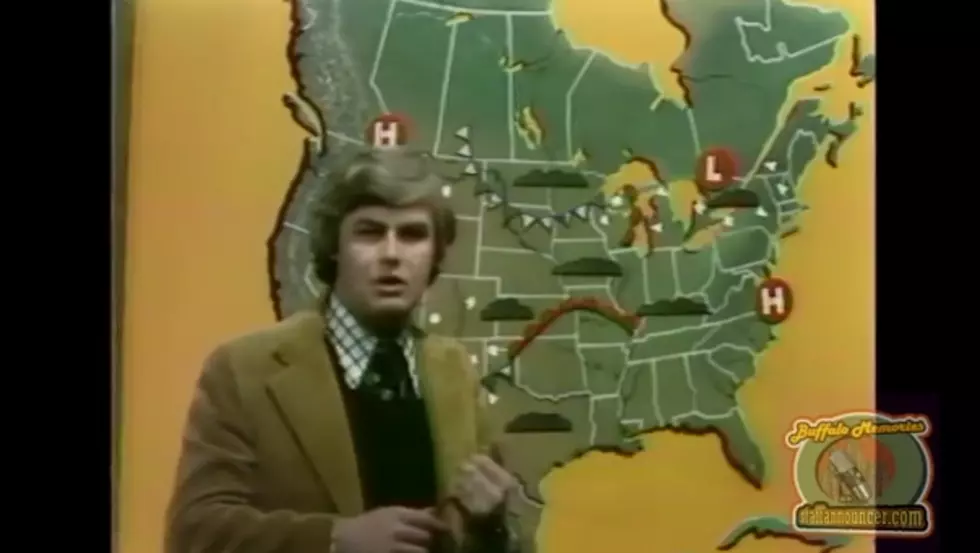 THROWBACK THURSDAY: The Broadcast of Blizzard '77 [VIDEO]
YouTube
The major blizzard that lasted from January 28 to February 1, 1977, was dubbed the Blizzard of '77 in Buffalo. Daily peak wind gusts ranging from 46 to 69 mph were recorded by the National Weather Service Buffalo Office with snowfall as high as 100 inches.
It's interesting to see how technology has come along and to compare it to the Snovember Snow Storm in Buffalo in 2015. In the YouTube description, it explains all that were involved in the broadcast:
John Corbett, Chuck Lampkin, Chuck Healy, and Kevin O'Connell on WBEN Channel 4's First Team News. Video of the aftermath of the Blizzard of '77. Also great commercials for Super Duper (with Joey) and Your Host with Bob Wells. Also, reporters Ray Finch, Ron Arnold, Jim Peppard, Sheela Allen, Allen Costantini, and Kevin had Weather with a Beat, and a great, long mocked WBEN... all about YOU! spot as well.