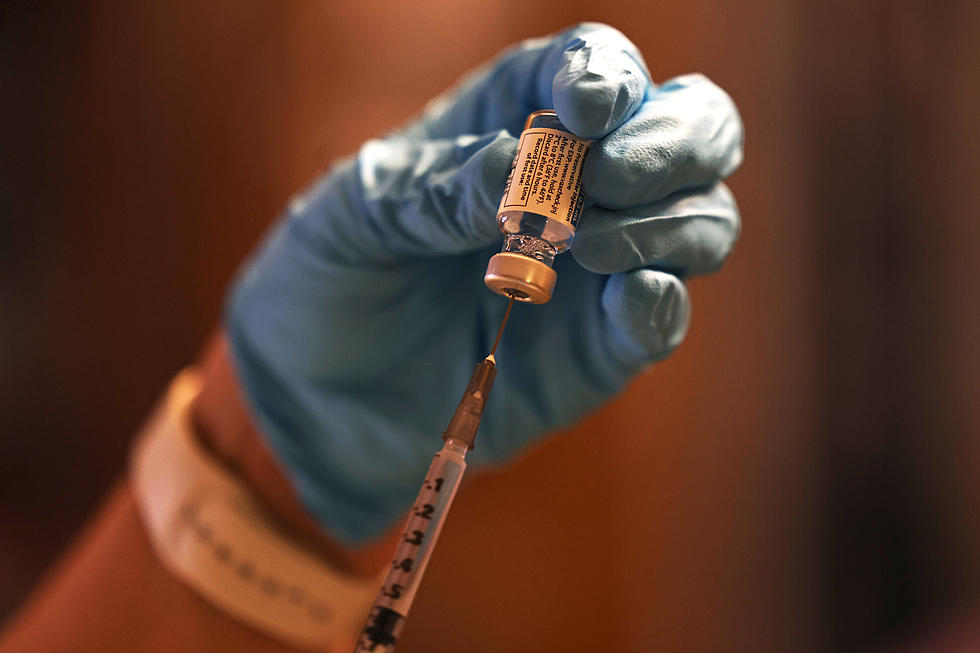 These Zip Codes Have The Highest Amount Of Unvaccinated People In Western New York
Getty Images
Positive cases of COVID-19 continue to increase across Western New York and as more people test positive, officials in the area are encouraging people to get the vaccine.
In Erie county, the amount of people in the hospital with COVID-19 has double in the month of August, from 40 people on August 1st to more than 80 as of August 17th.
The CDC has released data on which counties and zip codes in Western New York have had the fewest amount of people get the vaccination. These numbers are a percentage of the population and the amount so slow, every county in Western New York is considered to be at a "Substantial Risk" of spreading COVID-19.
Because of that designation, Erie County health officials have issued new mask mandates including anyone going to a Bills game or practice at Highmark stadium will need to wear a mask when they are not in their seat. This is a mandate for both vaccinated and non-vaccinated people.
Also, anyone entering or working inside a building run by the county, like the DMV, need to be wearing a mask.
According to the CDC, these areas, based on zip codes, have the least amount of people that have been vaccinated against COVID-19.
1. 14778 - St. Bonaventue - Cattaraugus County - 8.9% vaccinated
2. 14109 - Niagara University - Niagara County - 9.3% vaccinated
3. 14261 - Buffalo - Erie County - 9.6% vaccinated
4. 14726 - Conewango Valley - Cattaraugus County - 15.9% vaccinated
5. 14767 - Panama - Chautauqua County - 27% vaccinated
6. 14752 - Lily Dale - Chautauqua County - 27.8% vaccinated
7. 14061 - Farnham - Erie County - 29.3% vaccinated
8. 140111 - Attica - Wyoming County - 29.9% vaccinated
Every other zip code in Western New York has a vaccination rate of 30% or higher.
You can see the vaccination rate of every zip code by clicking on the box below.
You can find a COVID-19 vaccine clinic near you by clicking HERE
Updated Mask Policies At Major Retailers and Grocery Stores
7 Things to Know About the Delta Variant of COVID-19
9 Resources of WNYers Financially Impacted by COVID-19