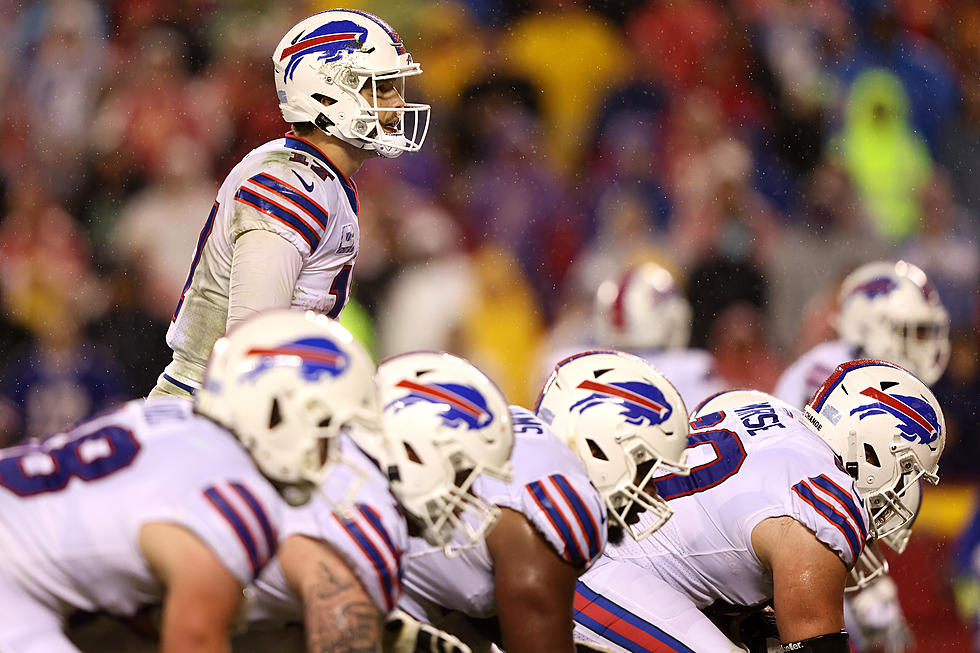 The Bills #1 On Both Sides Of The Ball
Getty Images
The Buffalo Bills are currently playing some very good football and coming off a major win on the road in Kanas City, the Bills are now leading the league on both sides of the ball.
Now the that Monday Night football game is over, Week 5 of the NFL is officially in the books, and based on the stats, the Buffalo Bills are currently ranked as the best team in the league on both sides of the ball when it comes to scoring.
The Bills have scored over 35 points in four straight games which have resulted in a 4 game winning streak. Factoring in the opening week loss to Pittsburg, the Buffalo Bills offense is now averaging 34.4 points per game. That average is currently the best in the league.
On the other side of the ball, the Buffalo Bills defense has been playing some amazing football. The defense has already posted two shutouts in 5 games and just held Patrick Mahomes and the high-power KC offense to only 20 points. Over the first 5 games of the season, the Buffalo Bills defense is giving up just 11 points per game. That also leads the league.
So the Buffalo Bills are leading the NFL in both offensive scoring and points allowed, and anytime a team can do that, the result will be lots of wins.
Currently, the Bills are 4-1 on the season are on top of the AFC East, and are tied for the lead in the entire AFC.
Next up for the Bills is another primetime game. They are back on the road for Monday Night Football to take on the Tennesse Titans.
Amazing Photos From Bills Big Win Over KC
Check out some highlights from the Bills' big win over the KC Chiefs.
Bills/Texans Photo Recap
Take a look back at the Buffalo Bills 40-0 win over the Houston Texans
Photo Recap Of The Bills/Washington Game
Take a look at some of the highlights from the Bills' 43-21 win over Washington.
More From 96.1 The Breeze WMSX