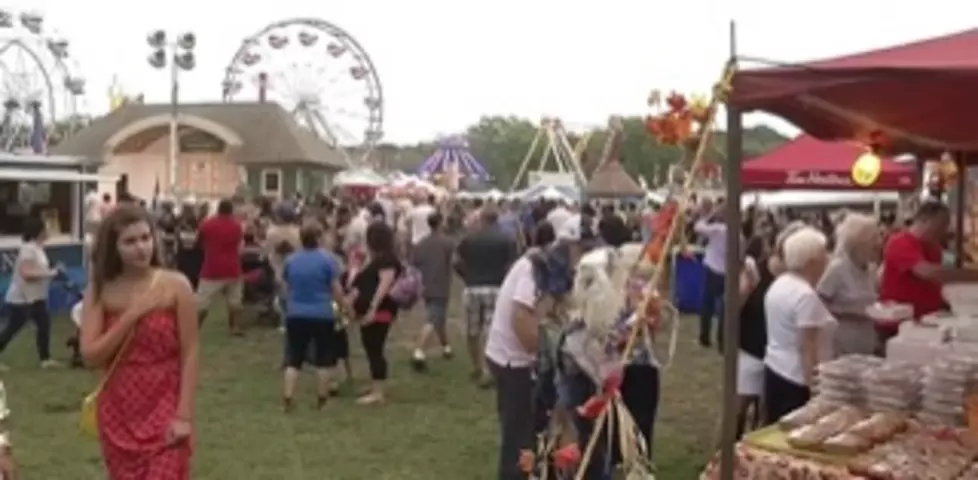 The 62nd Annual Niagara County Peach Festival Begins Thursday
Photo Credit: WIVB-TV
The 62nd annual Niagara County Peach Festival is just days away and while it usually signifies the end of the Summer Season here in Western New York, it also brings a treasure trove of activities for those attending to enjoy!
New this year on the September 5th opening night will be the "Peach Taste Off" and vendor "Best Peach Vendor Dish" on the Academy Park stage at 5:30 PM. The "Peach Taste Off", previously held on Saturday afternoon, features peach dessert recipes submitted in the categories of "Food Enthusiast", "Culinary Student" and "Children Recipe". Judges include Veteran Culinary instructer and Chef Mark Mistriner, Dana DeFazio Manager of Savor Restaurant and Scott Beahen, Director of Food Service Operations at Niagara University..
Over 30,000 people are expect to attend the festival this year.
The Peach Festival runs from 5 p.m on Thursday, September 5-8 at Academy Park in Lewiston.
For a full list of activities as well as directions and parking information click here.