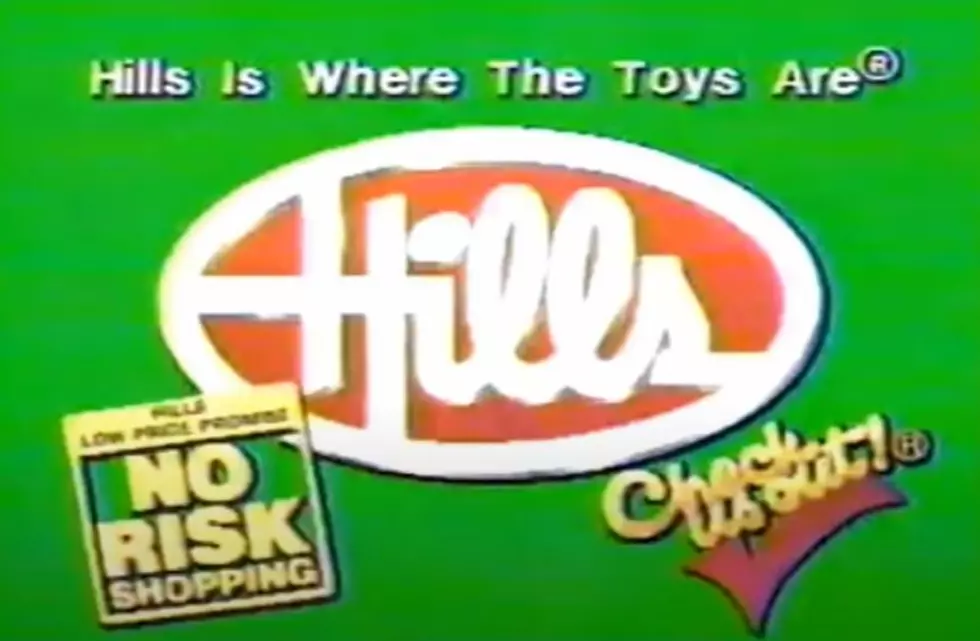 We Miss Holiday Shopping At These Western New York Stores
Photo Credit: YouTube
We are a week away from Thanksgiving and that means Black Friday, Small Business, and Cyber Monday shopping deals.
Feel Good Mornings With Dave Fields Mon-Fri 6am-10am
Of course, it is much easier to shop for the holidays which online shopping, direct shipping, and gift cards.
But we are feeling a bit old school and here are some places we miss Holiday shopping at here in Western New York.
Ames Department Stores
Located in the Southgate Plaza, we used to always look for after-Christmas deals at Ames.
Hills department store
We used to go to the HIlls on Union road and that is where my parents would get our "expensive" gifts and put them on layaway. Each week my mom would go and pay off the layaway and I would always get popcorn.
Child World
This toy store was located on Transit road right near the Eastern Hills Mall. My parents would let us fill up a cart with everything we wanted and then they would pick items to buy and place under the tree.
AM&A's
For years, my parent would take us downtown to see the Christmas window display. As for shopping, usually, a present from AM&As meant a nice sweater.
Brand Names
Located at the corner of Union Road and Walden, I remember my parents always taking us there to get small appliances and some of the newer toys that were available.
KMART
Growing up in West Seneca, we would always look for the "Blue Light" specials on at the KMART on French and Transit.
Which stores do you miss shopping at the most in Western New York?
Never Do These 7 Things While Shopping In New York
If you are going out to pick up some groceries today, here are 7 things that drive New Yorkers crazy.
11 Ways to Avoid Getting Ripped Off When Holiday Shopping Online
The world-wide shipping delays have shoppers buying holiday gifts early this year and much of the commerce is happening online. After all, how can you avoid the amazing deals? Now more than ever, these amazing deals are shady transactions that look authentic and safe.
One way to shop safely online is to buy from local vendor websites, or visit sites like Etsy which touts small meaningful gifts, often times created by small businesses and crafters.
The Better Business Bureau recommends online buyers do research before they click the checkout button.
Here are 11 things you can do to avoid getting ripped off online, according to the Better Business Bureau.
5 Best Places For Early Christmas Shopping in Western New York
The best places to get that early holiday shopping done in Western New York.
More From 96.1 The Breeze WMSX