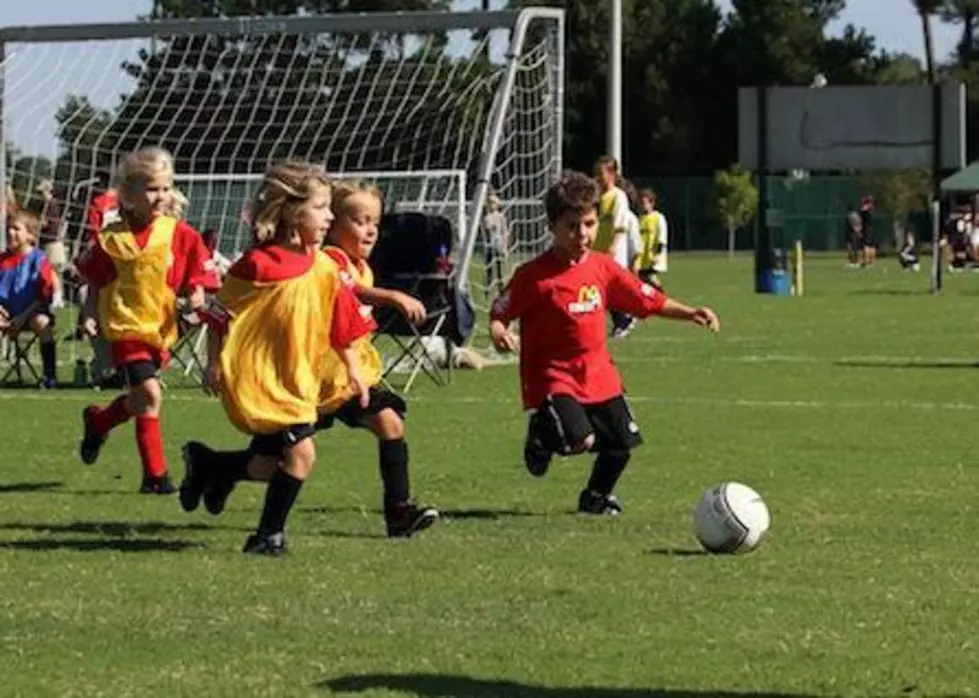 Soccer Moms and Dads In New York Will Love This Event
Photo Credit: Dave Fields/TSM 2020
As a soccer parent myself, I know the feeling of buying your child new cleats before the season to see them outgrown the cleats by the third game.
Feel Good Mornings With Dave Fields Mon-Fri 6am-10am
Now there is a way you can get cleats that fit your child without breaking the bank. Once again the Delaware Soccer Club in Buffalo is holding its annual cleat exchange program.
DSC will hold the cleat exchange event on Saturday, April 22nd at their offices at 1424 Hertel Ave in Buffalo between 9 am and Noon.

The program is really simple. You bring in a pair or pairs of indoor or outdoor cleats that no longer fit your child and then exchange them for a size that fits your kids. If you don't have cleats to exchange, you can pay $5 for a pair of cleats.
I took my son Avry there a couple of years ago and it was great. They have lots of different sizes for both boys and girls and the condition of the cleats ranged from used to barely used to just bought them and my kid already outgrew them!
Plus you can just drop off your kid's old cleats too. Maybe they aren't playing soccer anymore or already got their new boots for the season. They are plenty of kids who would love to have a pair of gently used cleats.
It is a great way to get some "new to you" cleats and show your kids that giving back to the community is a good thing and makes you feel good too!
Syracuse Soccer wins NCCA Championship in Epic Title Game (PICS)
The Syracuse men's soccer team took on the Indiana Hoosiers Monday in the NCAA championship match at Sahlen's Stadium at WakeMed Soccer Park in Cary, North Carolina. And what a game it was! The Orange outlasted the Hoosiers after nearly two hours of gameplay followed by eight rounds of penalty kicks winning by a final score of 7-6. It was an unbelievable ending to an improbable season as this year's soccer team was picked to finish near the bottom of the ACC - let alone compete for a title. See the images below from the epic title game that saw the SU Orange win their first NCAA title in the program's 102-year history.
22 Famous Buffalo Sports Phrases Every Die-Hard Bills and Sabres Fan Knows
Being a sports fan in Buffalo is sometimes like knowing a different language. Here are 22 of our favorite Buffalo sports phrases you already know if you're a huge fan! And if you're new here, here's how to catch up.
The Tallest Players in History from Every New York Pro Sports Team
These athletes can DEFINITELY help you grab something off that top shelf.
More From 96.1 The Breeze WMSX