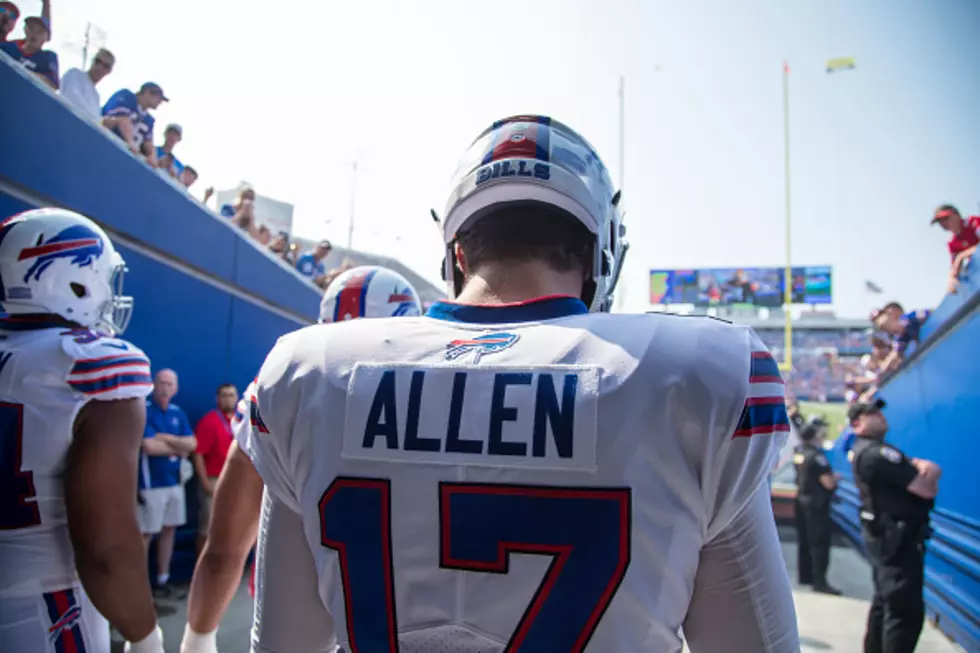 Josh Allen Pledges To Join Buffalo's Folding Table Tradition
Getty Images
There was a time when going through a folding table in honor of the Buffalo Bills was once in a while. It seemed like on Sundays after the Bills games, there would be one or two and we would feature them by calling them the 'Bills Boneheads of the Week'. This was over four years ago.
It became so often that we couldn't even catch up. It has become a thing.
This was before the national media even caught on.
Now, Josh Allen said the other day during his press conference, which has been done virtually during the pandemic, that he WOULD go through a table... if the Buffalo Bills win the Super Bowl. When asked if he would, Allen responded "Tables. Plural. And light 'em on fire too, let's do it!".
He is not exactly a complete stranger, though. Last year at a golf tournament, Allen was caught on video throwing someone through a folding table.
Most people think that it is hilarious and just a 'thing' that the Bills fans do, while some others think it is immature and stupid. Hopefully, we can all agree and let Josh Allen slide if he indeed, does table-jump because the Bills bring home the Lombardi.
Another hero, Stefon Diggs might be able to be convinced, too. He recently mentioned that he still has not seen the Bills Mafia in action because his entire first year in Western New York has been during the pandemic.
10 Breweries in WNY That Are Underrated
More From 96.1 The Breeze WMSX