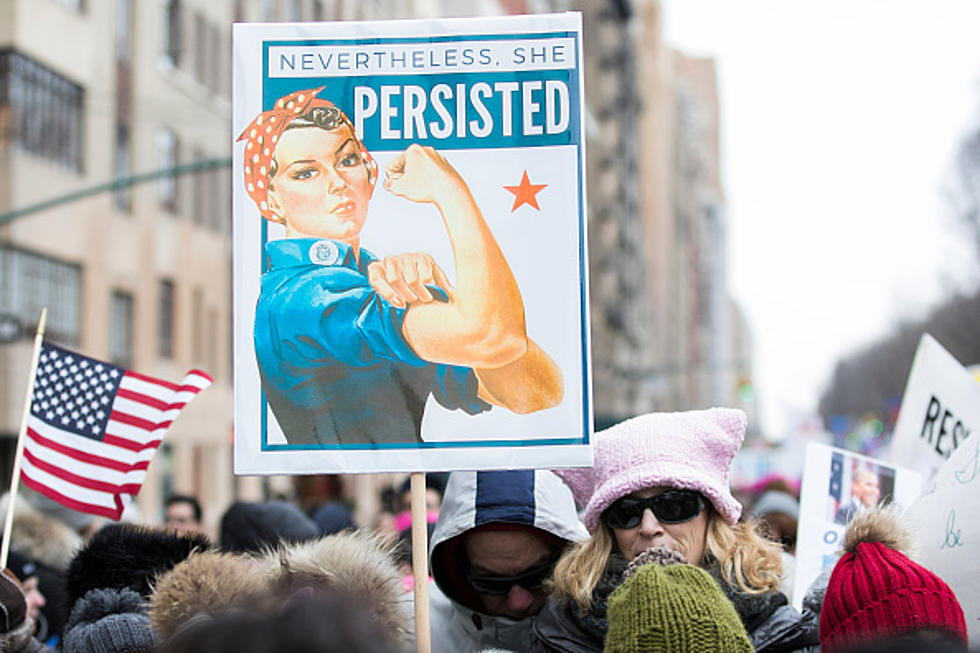 Rosie The Riveter Is Back In Business
Corbis via Getty Images
One of the most iconic Americans has returned during the current COVID pandemic and is ready to roll up her sleeves and get to work!
Enter your number to get our free mobile app
During Wold War Two, Rosie the Riveter was a symbol of pride and encouragement. She is now 94 years old and is lending her hands to sew masks for those who may need one.
I still don't understand why there are those who refuse to wear a mask in public. It is an easy thing to do and as a guy who is in favor of protecting our rights, I still feel like this is something that only can help us get through this weird time in American history. I understand that we are Americans and have freedoms that other countries only can dream of. However, a mask is an easy thing to wear for most and if it helps us get back to whatever normal might be in the near future, I am all for it.
True, the statements from officials seem to change as to whether or not masks should be mandatory and if they really help. But why not wear a mask for that brief time you are in public and help prevent the spread?
It was great to see Rosie the Riveter tending for a good reason today! Perhaps she is just what we need to help motivate those who need an extra push these days?
READ MORE: See how some companies are changing their businesses to combat COVID-19
More From 96.1 The Breeze WMSX